There's massive celebrations happening all over the town of Sirsa in Haryana right now. Punjabi youth doing the bhangra, youngsters from Haryana swaying to folk songs: all of this is a part of the grand MSG 9bar9 Carnival which is expected to see over 1 crore attendees. This 7-day event is a part of the celebrations organized for the 50th (Golden Jubilee) Birth Anniversary of Saint Dr. Gurmeet Ram Rahim Singh Ji Insan on 15th August.
Continuing the tradition inspired by the Saint Dr MSG Insan, devotees of the Dera Sacha Sauda from all around the globe provided him with a unique birthday present by planting over 35 lakh trees in India and overseas in just a single day. As part of these grand celebrations, the MSG 9bar9 Carnival (a combination of multicultural Indian Melas or Fairs ) is being organized which aims to reintroduce attendees with the wonders of Indian culture and civilization.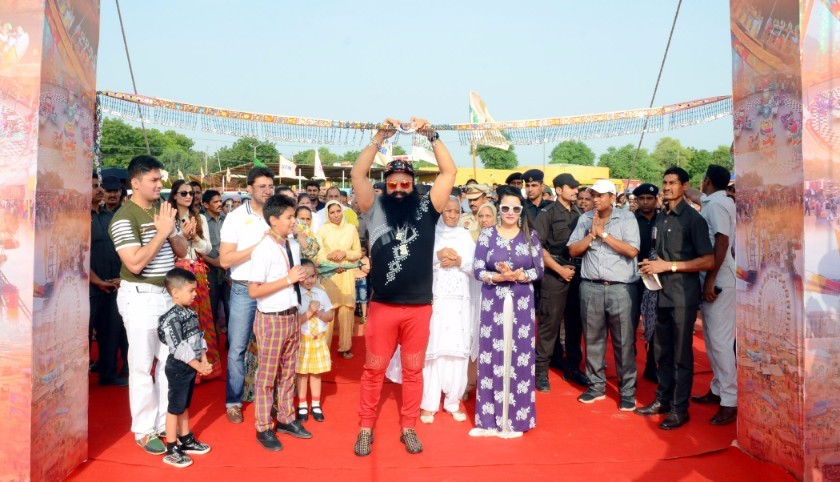 Speaking to the media during the inauguration ceremony, Saint Dr MSG Insan said that this carnival has reminded him of his childhood. He also said that carnivals have been a big part of our glorious Indian culture and are slowly being wiped away due to modernization. He said that the MSG 9bar9 Carnival seeks to acquaint people with the beauty and art forms of our ancient Indian culture.

Saint Dr Gurmeet Ram Rahim also said that the MSG 9bar9 Carnival is an event where people can experience the diverse cultures, traditions, and cuisines of various states in our country.
Expressing his wish for the continued prosperity of Indian culture and traditions, the he said "Bhagwan Kare Ki Hamaari Sanskriti Hamesha 9 bar 9 Rahey, Zindabad Rahey". That's why the carnival has been named as the MSG 9bar9 Carnival. 
Glimpses of Indian culture in the 7-day fest On Saint MSG's Birthday Celebration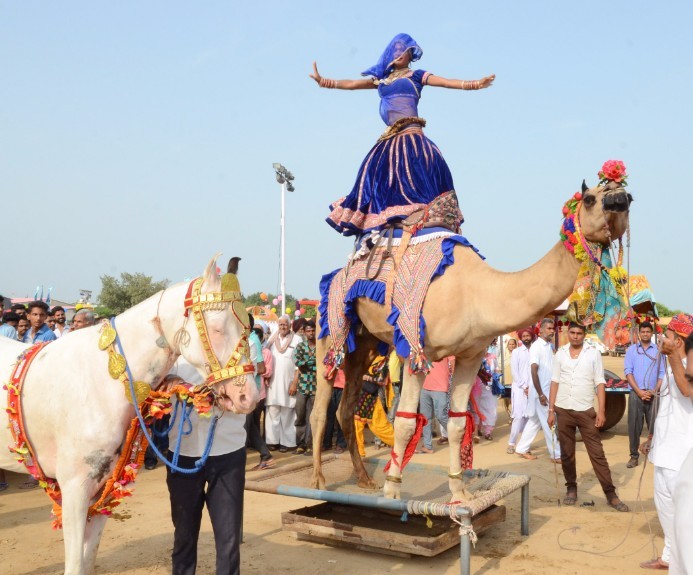 Special attractions: The MSG 9bar9 will showcase and celebrate the diversity and cultures from various corners of India. Along with entertainment and cultural events, there will be various games and thrilling rides. The carnival will also feature various photographs captured by the Saint Dr MSG and certificates of numerous World Records set by the Dera Sacha Sauda will also be showcased. Attendees will also get to personally see the various supercars that have been designed by the Saint himself.
Foodies can sample cuisine from various parts of India: The carnival is an absolute treat for foodies and features stalls from different parts of India. Siddhu Special Punjabi Dhaba, Rajasthani Jimanhaar, Jodhpur Special, Golguppas and tikkis from Delhi's famous Chandni Chowk, Himachal's Kangdi Dham, Lucknowi Biryani and Rajbhog from UP, South Indian Dosa House, etc. will all be featured at this carnival. Along with this, there will also be stalls serving food from countries around the world such as Italy, Australia, England, and America.
Share This Article With Friends
Click to Download Saying Truth App