The food that we eat has a direct impact on our wellbeing; physical, mental and spiritual.
We all strive for a healthy and safe diet.
However, the increasing incidences of adulteration in food products hover around daily in newspapers and news channels. The reporting is more focused as any festival is around and this has somehow shaken the faith of consumers in India.
The search engines are flooded with "Safe, healthy and pocket friendly food products" keywords.
The market is swamped with food products claiming varied health benefits, ensuring safety at every step and being endorsed by leading celebrities.
But the fear and uncertainty in minds of people is still persistent. Their search for safe and healthy foods tumbles shelf to shelf in market. There was a need to introduce a food product that can win the trust and faith of people and this is certainly not an easy task.
The MSG chain of products which are gaining wide popularity among masses are having benevolent guidance of Saint Dr Gurmeet Ram Rahim Singh Ji Insan are being seen as a potential candidate of safety and excellence.
MSG products: An Epitome of supreme quality
Launched in three different segments viz.
Organic,

Premium and

Standard,
MSG products have clinched their space in food market in no time.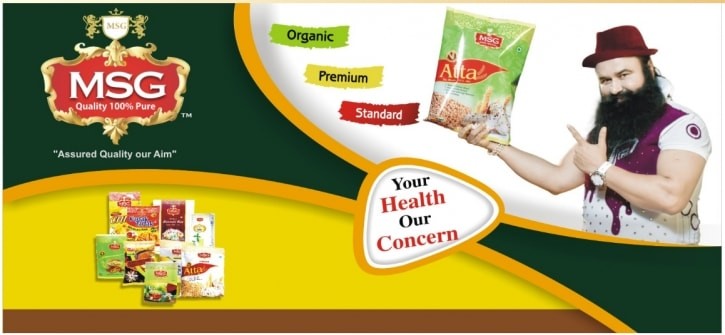 Organic variants have duly certified organic products at best prices, premium category for those people who buy above standard and Standard segment for cost effective and pocket friendly products which are within reach of lower and average income consumers.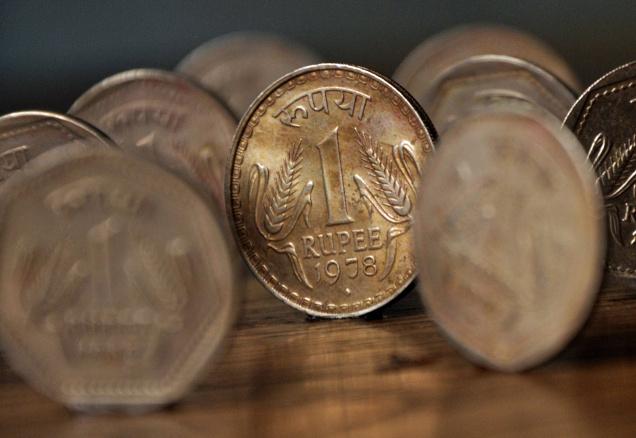 Though the prices are competitive for standard range, it doesn't mean that quality is compromised.
This new and unique approach of segmentation of quality products as per consumers' need and economic status is USP of MSG products.  Thanks to the brand ambassador, Saint Dr Gurmeet Ram Rahim Singh Ji Insan, people now have a sigh of relief.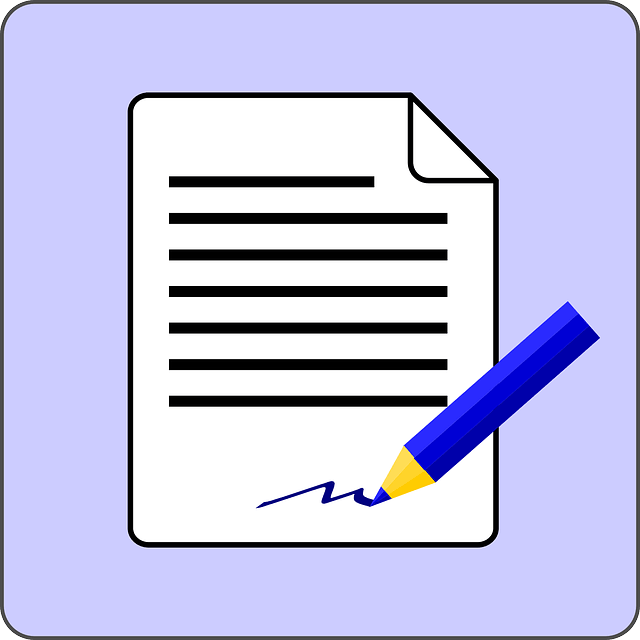 With a motive to have a healthy and safe food segment, Dr MSG has acquired a legal agreement from manufacturers wherein if any quality is compromised, he will step down as a public representative of these products.
Also Read : The Miracle of Liquid Gold: Health in a tablespoon
He is a role model for all those celebrities who shrug off their shoulders if anything suspicious is reported in products which they are endorsing. Thankfully a brand ambassador is there who is ready to scrutinize the brands in case of abatement!!!
It clearly indicates that earning profits is not a purpose but to serve humanity through provision of superior quality products is the real force.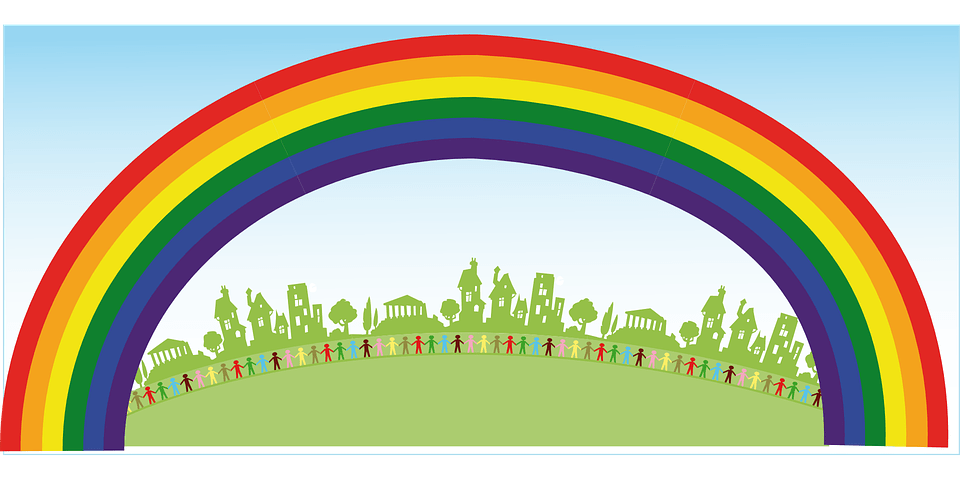 The products have been launched simultaneously in domestic as well as international markets under MSG All-Trading International Private Limited.
Company is too planning to launch MSG products online for which it has tie-up with Amazon and others online portals.
The range or list includes grocery items like pulses, rice, tea, sugar, salt, flour, desi ghee, spices, jams, honey, noodles and mineral water.
Also Read: 6 Life-Changing Science Based Reasons to Drink More Water: Research
The new additions in the segment are being evolved regularly, thereby providing a novelty to entire range.
The raw materials for these products are cultivated in accordance with strict quality norms of the company.
This is surely a push to Make in India campaign of our government and a swadeshi pinch to the broth relying mainly on multinationals.
The need to go Organic
We all have come across a statement by our grandparents that we are far less resilient than they used to be in our ages!!! We tend to ignore and justify by saying that today's generation has stronger minds than bodies. But deep inside, we all know, what is being pointed out is a shearing truth.
So, what has really changed in these two or three generations that we are prone to so many diseases and have lower immunity.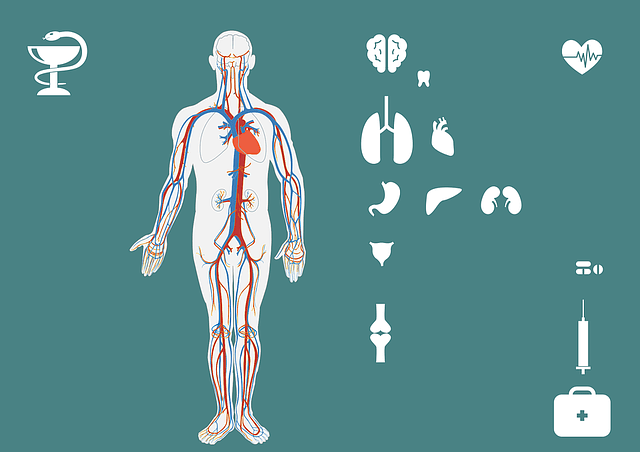 Why our grandparents never cared about washing and peeling off the fruits before eating but we are extra cautious?? The answer lies in our platter housing cocktail of herbicides, insecticides, pesticides and what not!!!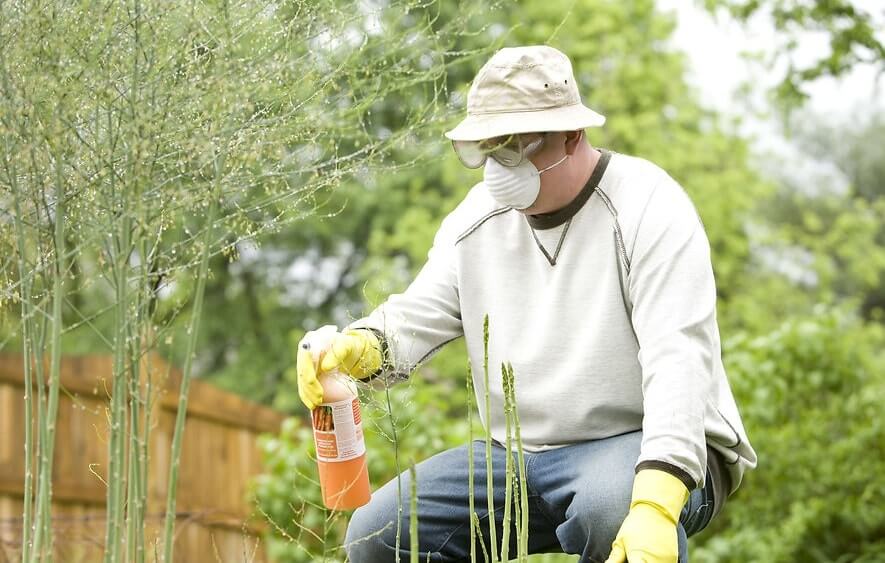 So, the question emerges, can't we grow crops without using any of these '-cides'??
Also Read: Say No to Your Temptation: These foods really can Kill you !
The answer is Yes… we can…. rather we should… That's what defines organic food, grown naturally the way nature intends by using natural manure, crop rotation and abstinence from chemicals.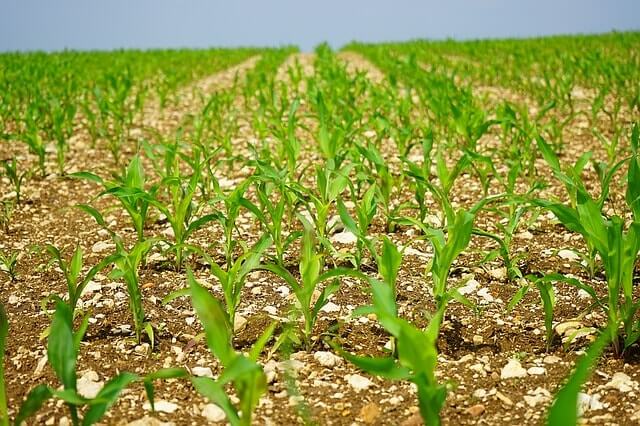 The exposure to these adverse chemicals right from the embryonic stage has ruined the future of mankind. Researches have shown that organic food is more nutritious and healthier than conventional products. Further, it helps in environmental protection by curbing use of dangerous chemicals.
Also Read: Vegetarian food is healthier than non-vegetarian food: Study
The real challenge is sustainable production of organic products which are in reach of common man. This has been met out by MSG products whose organic segment is much affordable than any other comparable organic product in market.
The reason being, the directions of Saint to have minimal profit margin for the service of humanity. So, a superior quality at a nominal price…what else we can demand!!!
MSG Cosmetic range and already established brands: A face off!!!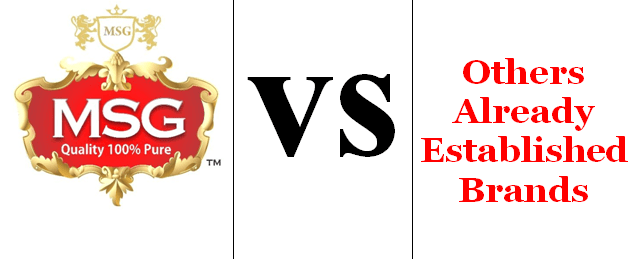 Famous actresses with Long, lashing and lustrous tresses in the advertisement catch the eyes of people, particularly youngsters. They claim to use a specific product which they endorse and we as blindfolded ducks follow their way.
I would like to ask, if any of you had ever bothered to read what your shampoo, soap, hair oil or facewash contains??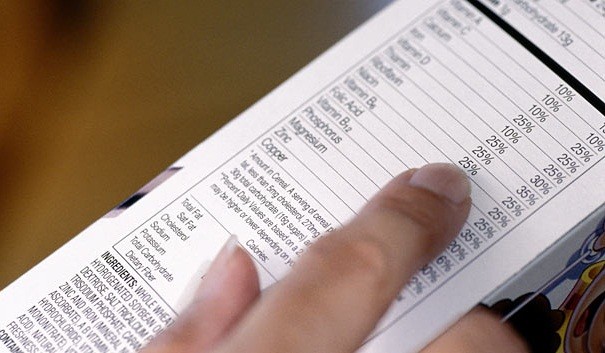 I feel majority of you hadn't…as you have tagged the image shown to you with the product. This is an example of consumer ignorance in our country. If you scroll at the ingredients of any of established brands, you will come across some common names amongst all like Sodium Lauryl sulfate, Parabens, poly ethylene glycol, triclosan, fragrance etc. which have deleterious effects on your health.
Also Read : MSG Fashion Brand Launch: The Big Bang of MSG Apparels
From causing skin rashes, allergies, hair loss, eye damage, organ toxicity, vomiting, endocrine disruption and even cancer, these beauty products can take a heavy toll on your health.
You would have never thought that some unpronounceable ingredients can make your life complicated…did you???
On the other hand, MSG cosmetic products like 7-7 shampoo and 9-Bar-9 oil have ingredients which are much familiar.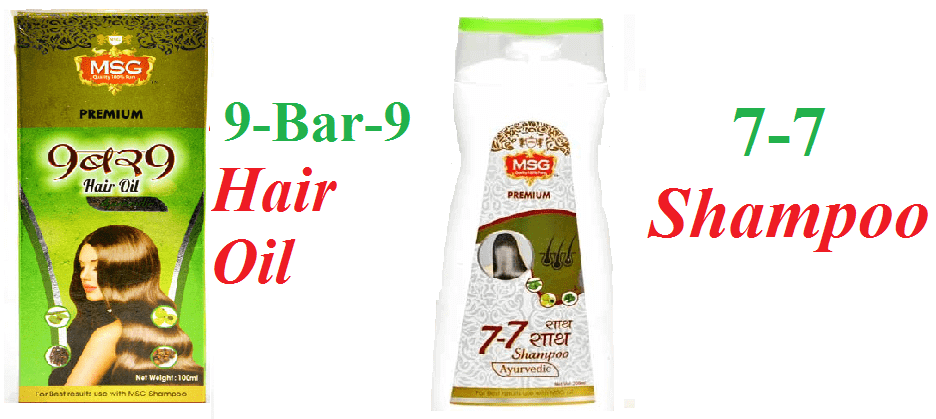 Our grandmothers used to prepare extracts from them!!! Sapindus mukorossi, Emblicia officinalis, Azadirachta indica are heavy scientific names to read on labels but are commonly known as soap nuts, amla and neem, respectively.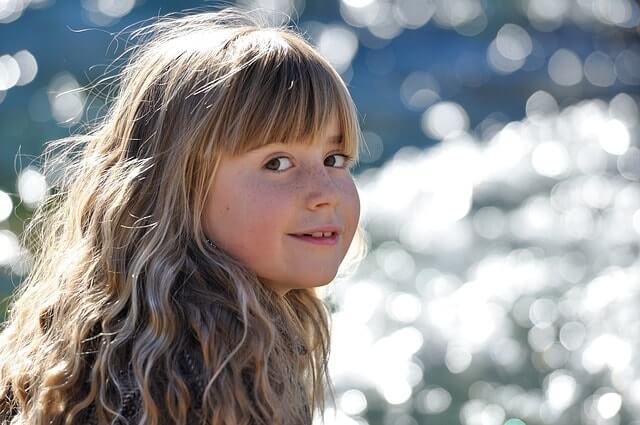 These beauty products from MSG brand are enticing for all those who aspire to have long lustrous and healthy hair, without supping any harmful ingredients.
Apart from the cosmetic range, MSG products have
FMCG,
Grocery,
Bakery,
Snack based products and
dessert like Ice creams
…………..in their kitty.
All the products are either in organic (flour, cosmetics, salt, spices, sugar, tea, pulses, dry fruits etc.), premium (Aloevera, bakery biscuits, flour, desi ghee, grocery items, pickle, pulses, rice, spices, sugar, tea, snacks, water, wafers, oil, sharbat, dry fruits, hair colours, ice creams, namkeen etc.) and standard (Pulses, rice, tea, sugar, flour etc.) categories. Such a wide range has enables MSG products to have a hold over consumer market.
Also Read : 11 Reasons Why Everyone Should Switch To Ayurvedic Diet
Testimonials

It is rightly said that any product is substantiated only by its consumers and various testimonials for these worth every penny product are vindicating its wide popularity in a brief period of launch.
 "I had 80-90 percent grey hair since 4 or 5 years.  I heard about MSG 9Bar9 oil and 7-7 Shampoo and started using the same.  After one month of usage, my grey hair turned black.  I wholeheartedly thank MSG Brand."
Sohan Lal s/o Sh Fakir Chand R/O Bhagal Tehsil Guhla
"The major portion of my head was without hair, I was a victim of severe hair fall since 7-8 years.  Earlier, I tried shampoos and oils from varied brands, but all in vain. The upper portion of my head turned bald. Then I got to know about MSG 9Bar9 hair oil and 7-7 shampoo.  I bought these products and started using them.  To my surprise they showed their effectiveness approximately after 15 days of usage and within 40-45 days I could see small hair follicles arising from the upper portion of my head.  I do not have words to express my gratitude towards MSG Company."
Sandeep Kumar Garg, age 35 years, Sirsa (Hry.)
"I had so much hair fall due to which I almost turned bald. I lost all hopes of having dense hair again but after using MSG 9Bar9 oil and 7-7 Shampoo I noted the difference in the first stint only and my 15 years old baldness started vanishing.  I suggest everybody to use MSG 9Bar9 oil and 7-7 Shampoo and get rid of all the hair problems."
Sikander, Ludhiana (Pb), 
"I had a severe hair fall since 7-8 years which made me bald. I consulted many doctors and switched to certain alternative medicines too, but of no use.  Then one day I saw an advertisement of MSG 9Bar9 oil and 7-7 Shampoo in a newspaper and read about its benefits.  Next day I bought these products from the nearby MSG Outlet and started using them.  Within 10-15 days the products revealed their effectiveness and after 2 months of usage many hair follicles started growing in my head."
Subhash alias Anil s/o Sh Om Parkash, Karnal (Hry)
Health in your shopping cart is not far away!!! MSG products are booming in market and with a firm commitment to provide a safe and quality product at affordable price, it is gaining a wide consumer base all over country and even overseas.
Most astonishingly, the array of consumers is equally from the strata which are not even linked to Dera Sacha Sauda; testifying the credibility of MSG products and faith on the brand ambassador Saint Dr Gurmeet Ram Rahim Singh Ji Insan.
For Dealership and Franchisee contact or visit : http://msgmyandurchoice.com/contact-us/
Like this story? Have something to share? Email: saying.info@gmail.com, or Join us on Facebook (Saying Truth) and Twitter (@TheSayingTruth).To get news on WhatsApp, just send 'Start' to 097 29997710 via WhatsApp.
DOWNLOAD 'SAYING TRUTH' APP ON YOUR MOBILE