Dr. Aditya Insan and Dr. Puneet Insan, eye care specialists at the state-of-the-art Shah Satnam Ji Speciality Hospital, have set a new precedent in the field of medicine.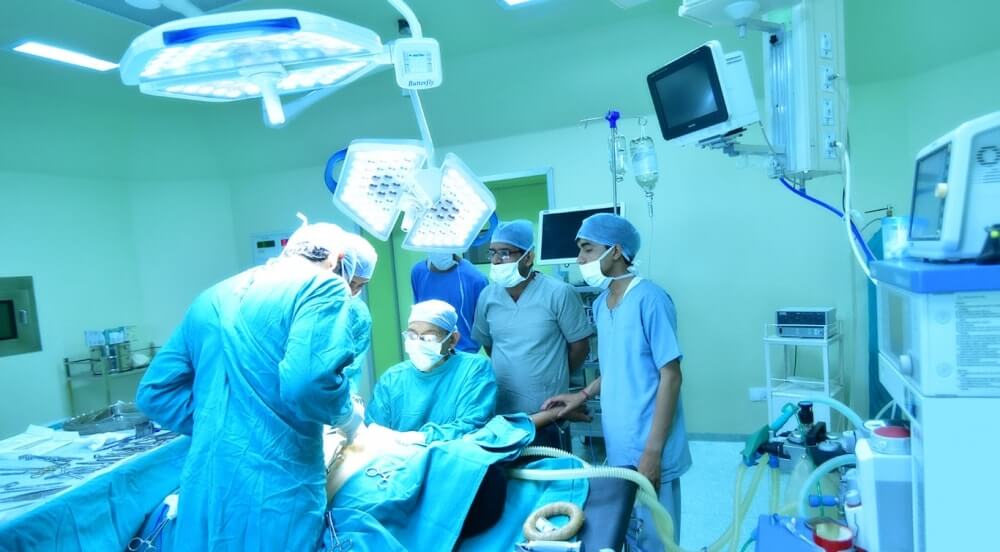 Image Source
They have used the stem cells from the bone marrow in the treatment of the incurable disease, optic atrophy, which is caused when the nerve of the eye dries up.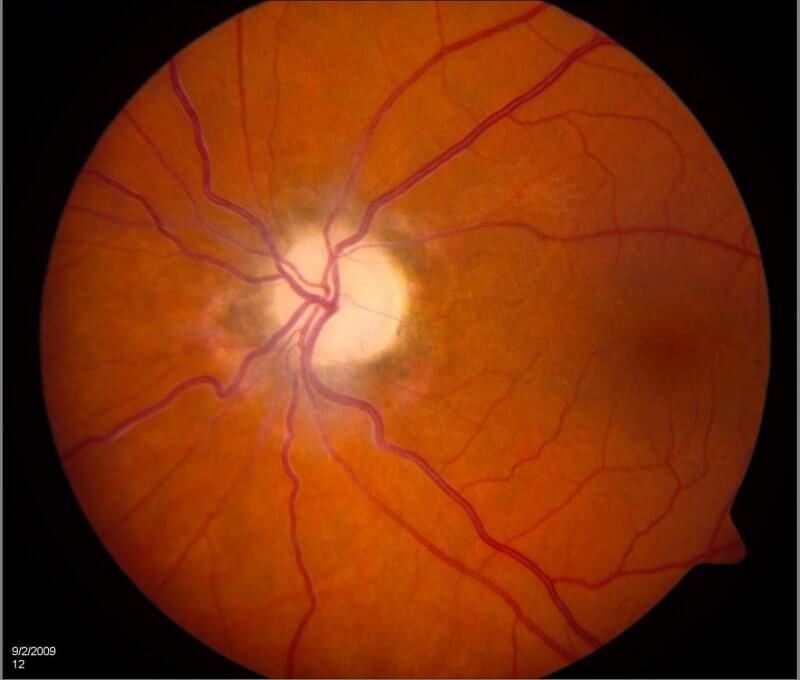 Image Source
Monica (16), daughter of Desraaj, from the Jamaalpur village in the Tohana region of Fatehabad, had lost vision in her left eye about 3 years ago. In spite of consulting doctors from the best hospitals around the country, there was no improvement in her condition.
On 15 June, 2016, Dr. Aditya Insan treated her with the use of stem cells and in this short span, there is considerable improvement in her vision.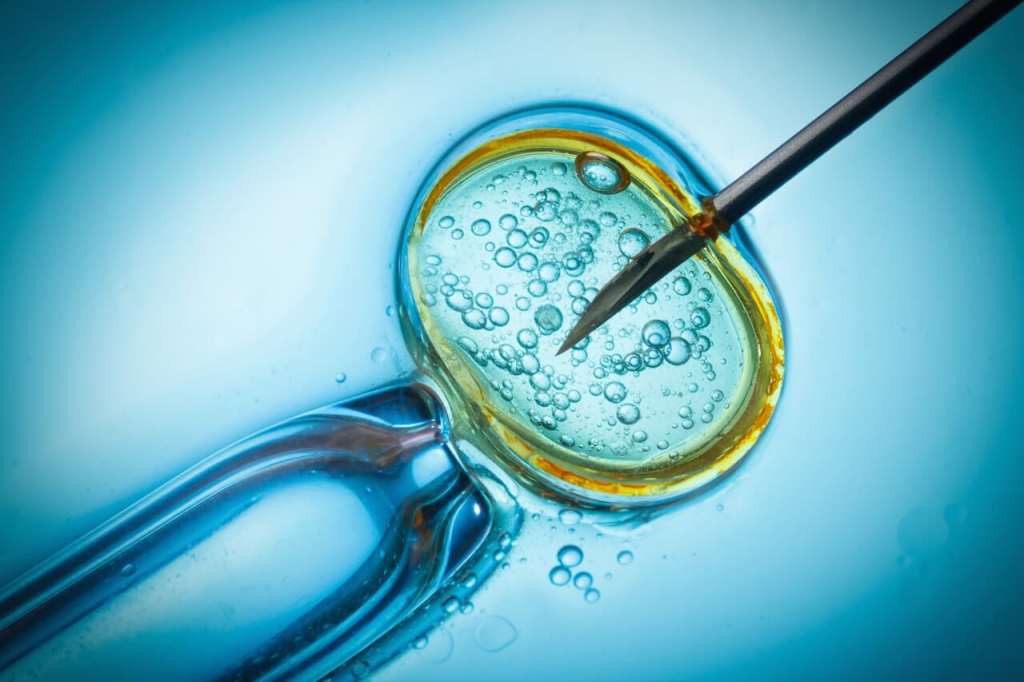 A press meet was organised at the a local Hotel wherein Dr. Aditya Insan and Dr. Puneet Insan provided information regarding the procedure.
The media also got the opportunity to interact with the beneficiary of the procedure, Monica, and her family.
Also Read : 11 Reasons Why Everyone Should Switch To Ayurvedic Diet
Dr. Aditya Insan told the media persons that Monica's loss of vision in one eye three years ago was accompanied by spells of dizziness.
Her (Patient) family approached numerous hospitals in Bathinda, Hisar and Delhi, AIIMS but to no avail.
They were told that according to medical science, this is an incurable condition which cannot be treated.

In this condition, the nerve of the eye starts to dry up and the patient loses vision. He told that in Monica's case since the year 2013, specialised ophthalmologists conducted Electrophysiology and MRI tests but could not offer a treatment.

Even Harvard,  Stanford and the Michigan University of the United States had declared this condition to be incurable.
Before the treatment began, Monica was unable to read words even from the first line of a vision chart.
Now, within 20 days of treatment, she has gained five lines of vision.
Dr Adiya said that this condition is hereditary or caused by a change in the DNA in the childhood. This stem cell treatment somehow, activates the fibres of the nerve that have stopped functioning.
Dr. Insan said that during the inauguration ceremony of Shah Satnam Ji Speciality Hospital, the Revered Saint Dr. Gurmeet Ram Rahim Singh Insan expressed the wish that that the hospital be used to conduct research and look for new methods of treatment. 
In accordance to his wishes, research on stem cells was initiated.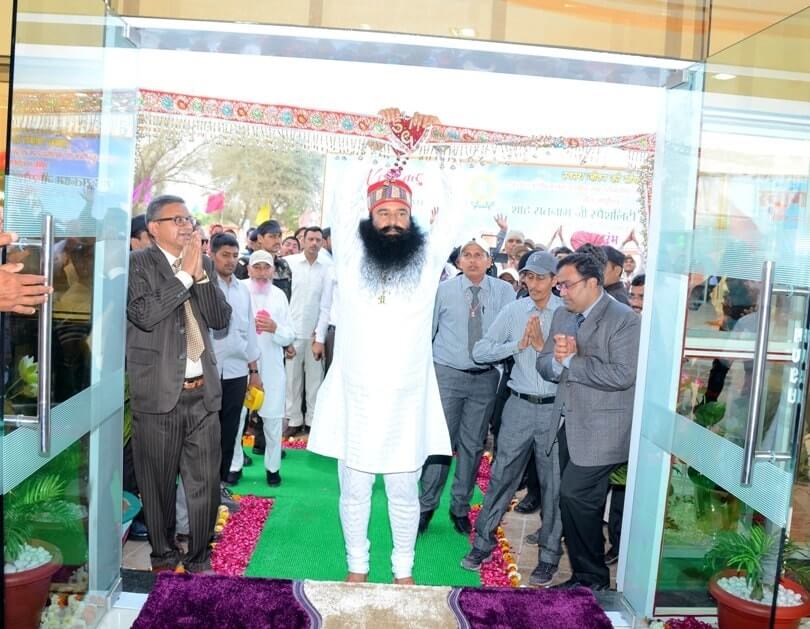 Image Source
This procedure involves extracting stem cells from the bone marrow and injecting the patient. With the blessings of the Revered Saint, this procedure has proved to be very beneficial.Trials of such procedure are also taking place abroad.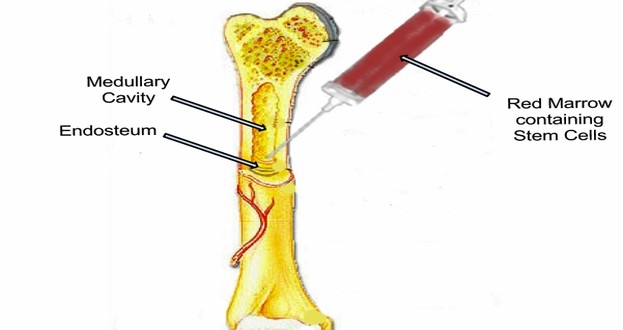 On this occasion, Monica's mother Santosh Insan told the media persons that Monica suddenly lost vision in her left eye three years ago. They visited hospitals in Bathinda, Hisar and Delhi AIIMS without any improvement. They were advised by doctors to go to Chennai. In the meanwhile, Sunil Insan, resident of Panipat advised then to visit Shah Satnam Ji Speciality Hospital once.
Also Read : Your blood can grant a new lease of life to someone : World Blood Donor Day

Image Source
After that, Santosh Insan came to Sirsa along with her daughter a week back. After showing the relevant case papers, the eye specialist of the hospital Dr. Aditya Insan advised a treatment through the use of stem cell procedure and carried it out.
The benefits became visible within a week itself. With the blessings of the Revered Saint, Shah Satnam Ji Speciality Hospital brought a new ray of light in her life.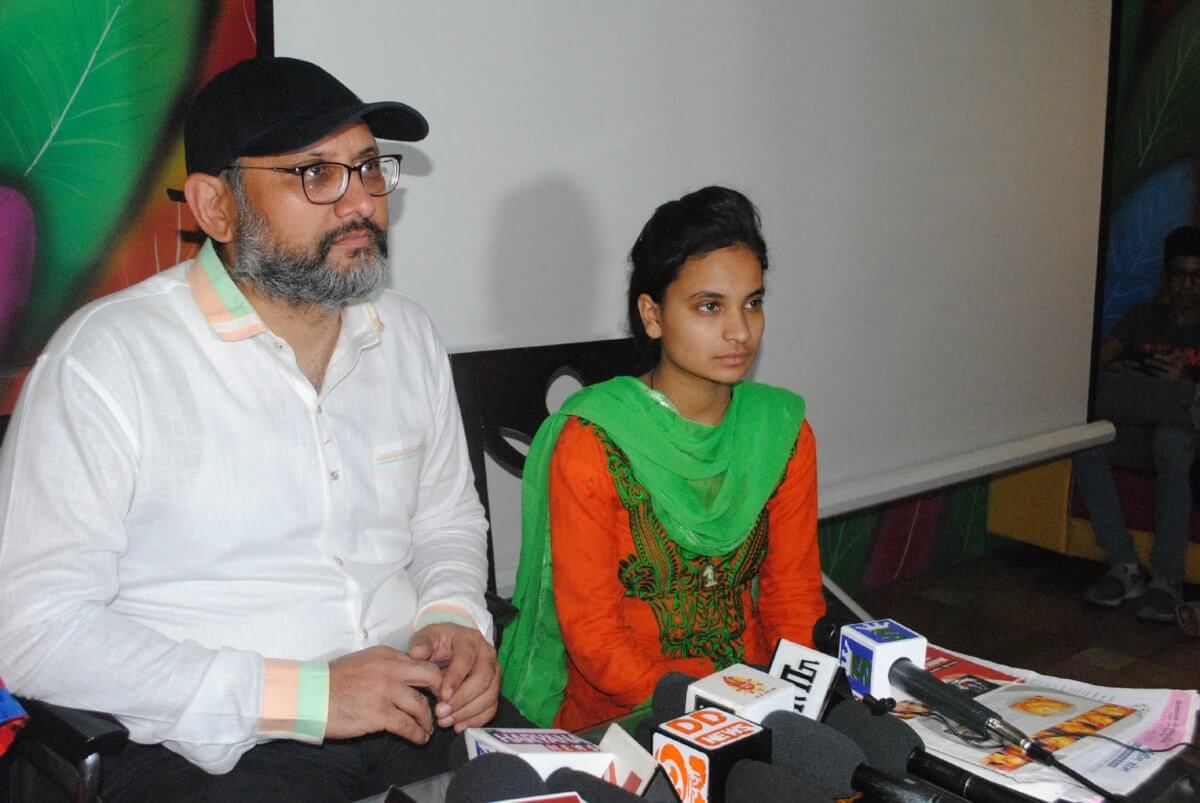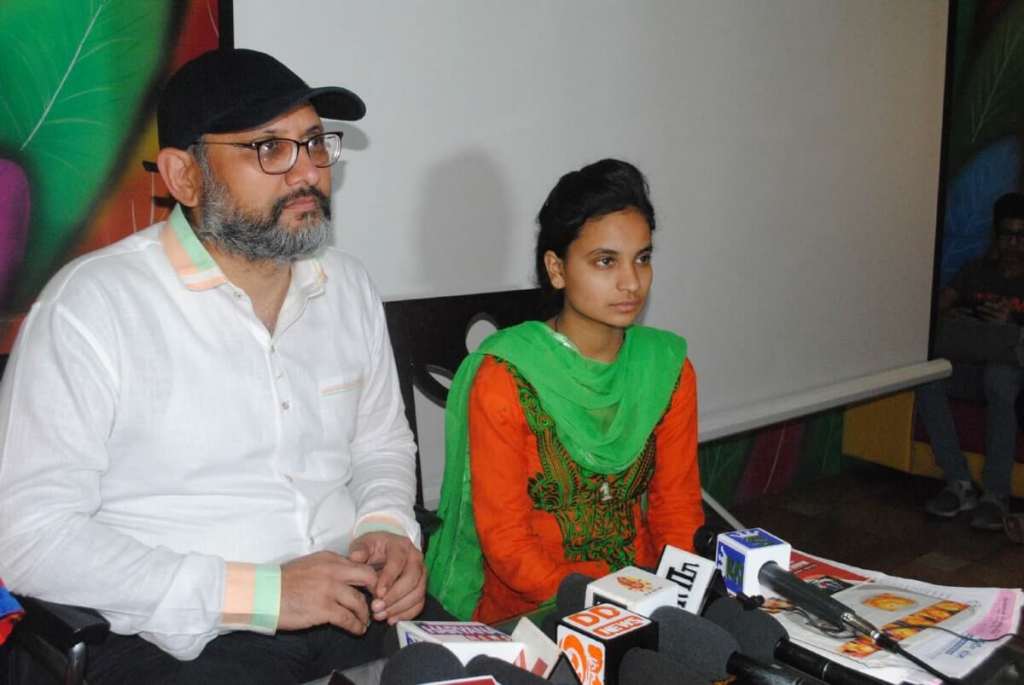 Monica also addressed the media and told them that she lost vision in her left eye when she was in the class 10 and started feeling dizzy. Her family tried numerous avenues of treatment for her with no results.
However, after her treatment at the Shah Satnam Ji Speciality Hospital, she is able to see again.
Dr Aditya Insaan adds a note of caution; saying, "We need to learn more by doing rigorous research.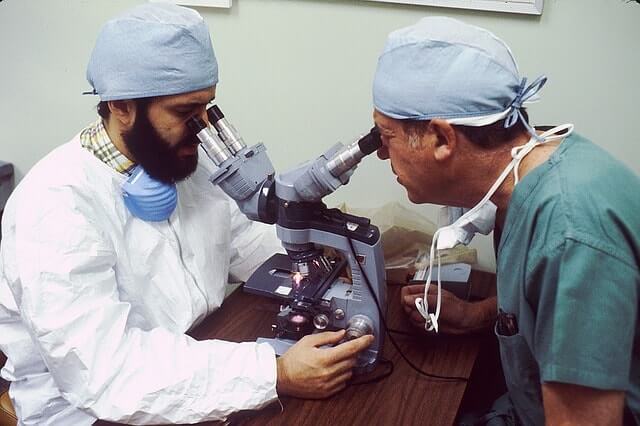 But alas, big pharma may not really be happy funding lab based treatments.  
Surely, more work needs to be done." In Our Hospital doctors is regularly offering the treatments, with patents of incurable diseases like optic atrophy, Retinitis Pigmentosa disease, retinal diseases and a host of others illnesses flooding his OPD, Adds Dr Monika Garg a member of his team. Guruji inspire us to make efforts. And many patients are showing improvements, Which is God's Grace.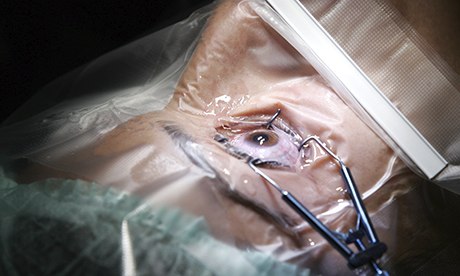 Surely, with humble beginnings, to hundreds of Corneal transplants every year and now stem cells, this bunch of dedicated doctors has certainly come a long way.
Background
"I was a hopeless struggler both as an undergrad and post grad at AIIMS, totally defocused. It was only the divine touch of His Holiness Saint Dr Gurmeet Ram Rahim Singh Ji Insan who infused self confidence and direction with his love. This stem  cell research, is a direct result of his blessing" says the Dr Aditya Insaan.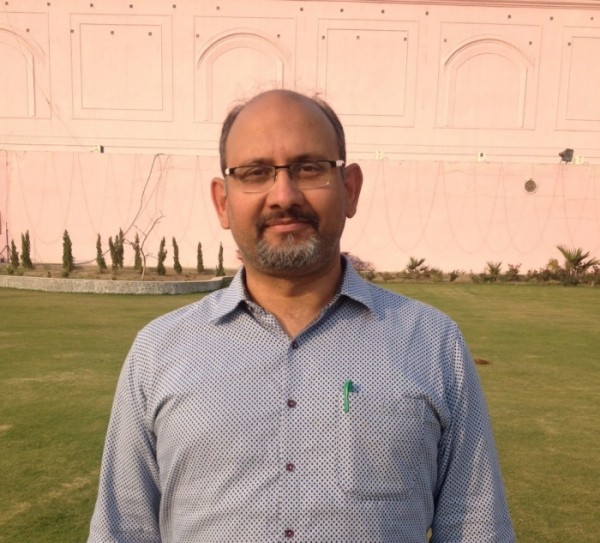 After a successful program was established in Sri Gurusarmodia he moved to Sirsa to head a specialty hospital.
Achievements in Research
He won the Bill and Melinda Gates award for cell Phone Based biometrics with a friend based in Germany, Dr Mohit Insan.
He also established a successful partnership with a Japanese stem cell facility Nich-In, supported by a consortium of Japanese Universities, Yamanashi and Waseda.
While he has pioneered Lasik with high power crosslinking (strengthening) to minimise the risk of corneal complications after lasik, he has dedicated himself to keratoconus research.
He says that the number of keratoconus patients in India far more than the west.
Responding to a call by his Guruji, Saint Dr Gurmeet Ram Rahim Singh Ji Insan to help women who were acid attack victims, he moved into dry eye treatment and surface reconstruction of baby damaged eyes, managing to develop newer techniques.
That led him to an interest in stem cells that now ranges from ophthalmology to other diseases.
Heading the call of His Spiritual Master Saint Dr Gurmeet Ram Rahim Singh Ji insan Dr Aditya Insaan took a road less travelled an ophthalmologist trained at AIIMS who took a bold leap of faith when he moved to small rural hospital supported by Dera Sacha Sauda.
In a village that had no telephone, public transport or ever filtered water, buoyed by his Guruji and motivated colleges, he was instrumental in starting an eye bank and corneal transplant program that has grown to be among the largest in India.
While appropriate health care technology was the bulk of his work, he and his colleagues struggled for years to have even a telephone and an internet connection. But they persevered despite the challenges.
Want to consult Doctors,
Email: StemCellRejuv@gmail.com, Mob: 8683025251 (Text or call 8:30 AM to 5:30 PM Indian Time)
Share This Article With Friends