Scam, the internet is loaded with them. The latest scam or hoax spreading like wildfire is that PM Modi is offering Rs 500 mobile recharge balance to people. And, the unfortunate part is, this hoax is gaining popularity amongst the masses and many people are being duped.
How it all began….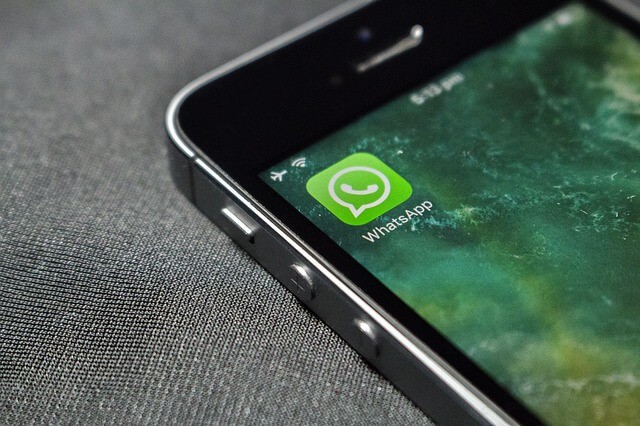 The hoax begins with a small message on WhatsApp.  It reads- "Rs 500 balance for every Indians. Reforming India. Modiji giving free balance. Click here"; and this finally shows a link to an unofficial website. A person with even slightest knowledge about the internet can tell that it's indeed an illegal website.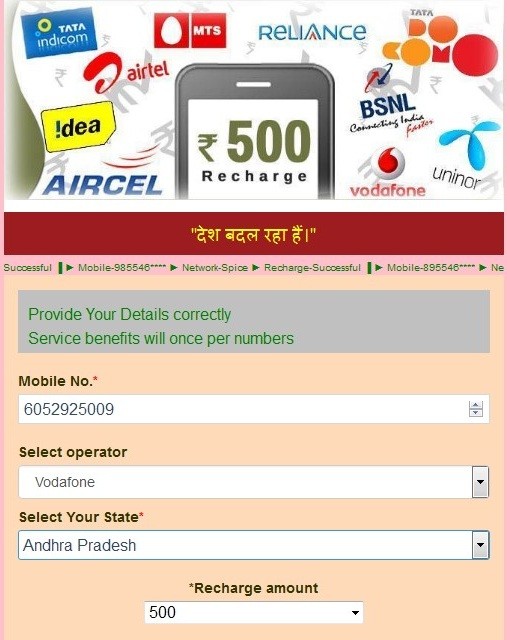 Source Image
This is because the URL is not 'https'. Moreover the message which reads 'Rs 500 balance for every Indians' itself reveals the fallacy, for no official government message would be grammatically wrong like this.
Once you open the link, it shows various logos such as Aircel, BSNL, Reliance etc along with a tab which shows recharge successful. Once you are done, it tells you to invite more friends.
How to avoid falling a prey…
The best way to avoid falling a victim to such kind of hoax is awareness. One needs to believe in ones gut instinct. People need to know that an app like 'Whats App' would never participate in a National campaign like this. Also, people need to take care about technical things like dodgy URLs.
Unfortunately since Whats App has about a million users, many people have already fallen a victim to this hoax. To avoid future mishappenings the people need to be made aware through various nationwide campaigns.
The conclusion…
Technology is both a boon and a bane. If used wisely, it's a boon, otherwise, a dangerous curse. Its only prudence, which can save us from such kind of hoaxes and mishappenings. 
Share This Article
To get news on WhatsApp free, just send 'Start' to 9729997710 via WhatsApp