In a path-breaking achievement in the field of medicine, a surgery was carried out in Japan to transplant stem cells to a man from another human donor.
This has the potential to open new vistas in the area of organ transplant which would benefit millions of people in the future.
From skin to eyes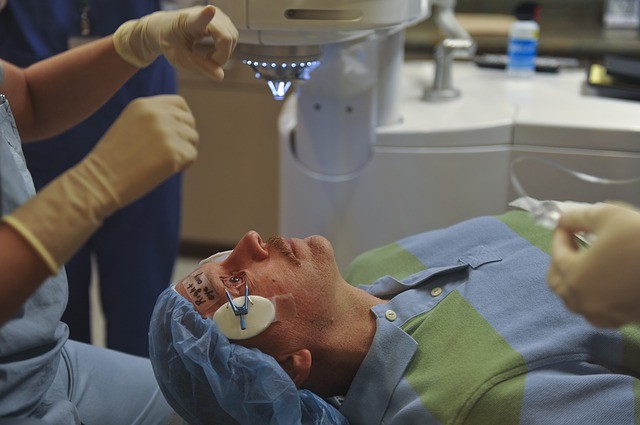 (Image for representation Only)
The patient, who suffered from a disorder of the eyes, received stem cells from another donor's skin which were turned into pluripotent stem cells and eventually into cells for the retina in the eye. Pluripotent stem cells are cells which are forced into a state where they can be converted into other forms.
The surgery aims to halt the degeneration of cells in the patient's eyes and help prevent him from losing his eyesight completely.
Creating organs from cells
Stem cell transplant essentially entail taking a set of cells from one part of the body and converting them into cells for other organs. Basically, in simple terms, advances in this field can help doctors take cells from a donor's skin and then turn those into cells for a dysfunctional organ (such as liver, pancreas etc.) and repair it.
A similar medical transplant was conducted in Japan in 2014 which used cells that were taken from the patient's skin. This new procedure is significant because it transplants cell from a third-party human donor
Towards saving lives
The potential unlocked by this surgery stands to help save many lives in the future as it becomes more common. A Japanese researcher named Shinya Yamanaka has been working towards creating a stem cell bank so that patients can have immediate access to stem cells rather than having to wait and search for an appropriate matching donor.
A similar breakthrough was achieved in India last year at the Shah Satnam Ji Speciality Hospital in Sirsa, Haryana. A team of doctors led by Dr. Aditya Insan and Dr. Puneet Insan conducted a stem cell transplant from bone marrow to restore the vision of a patient suffering from optic atrophy, which is considered to be incurable. This revolutionary surgery helped restore the vision in the left eye of the patient who had been unable to see since 3 years.
This particular case demonstrated the massive potential of stem cell transplants in improving the lives of patients. A large reason for this was the massive research and efforts invested by the doctors in stem cell research which was a vision laid out by Saint Dr. Gurmeet Ram Rahim Singh Ji Insan.
With greater R&D and investment, it is expected that such surgeries will become commonplace in our country and around the world thus saving thousands of lives.