Time has been an eternal spectator. It has seen and felt the tides of every soul. To be precise, time is the only witness to genesis and evolution. There is nothing that can be hidden from time.
The Sudden Change of Time
A well accomplished woman living in a house worth not less than Rs 3cr today sells 'Chole-Kulcha'(Chana Kulcha) in Gurugram, sector-14. Is that not something shocking? Well, it indeed is! But her story does not start from here.
As Hindustan times report, A mother of two, Urvashi Yadav was working as a nursery teacher in a school at Gurgaon and taking care of her family rest of the time, not very long ago. But you are well aware of the tide of time, aren't you? It has played a real nasty game with this lady. Her husband, who worked as an executive with a construction company met with an accident and became bed ridden. And the rest of it is quite clear.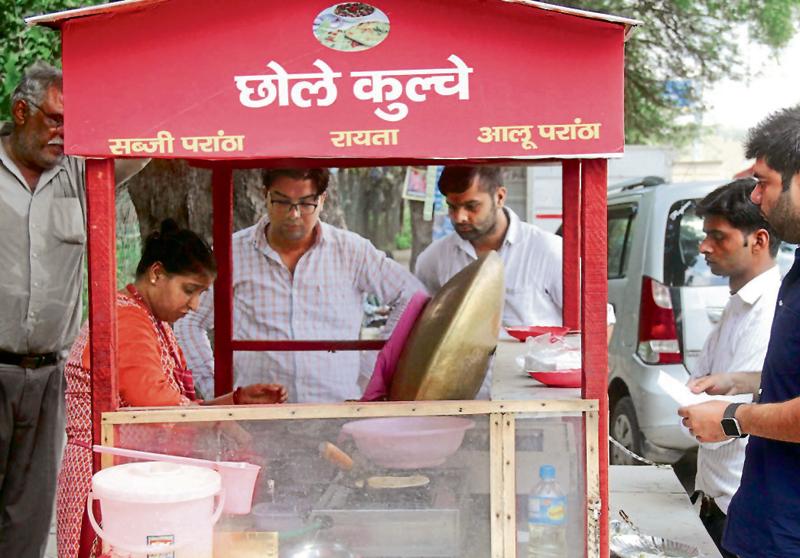 Urvashi never thought she could spend her summer days without an AC and she hated the summer sun on her face.
But that is the truth of life; it has a new lesson to teach every new day.
Looking for an alternative, now that her husband can no more work, she tried to experiment with her skills. She knew that she could cook food pretty well. So why not a roadside stall!! But that too would be quite expensive. It so happened that one evening she spotted a 'thela' (Street food stall) in the market when she went to buy medicines for her husband and that was when she made up her mind to turn things her way.
Also Read : Conquering Water with no hands: A Master Stroke from a Real Champion!!!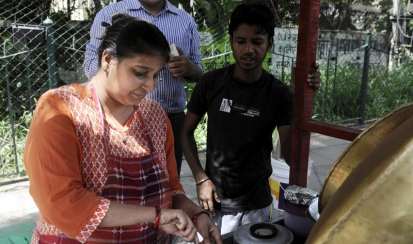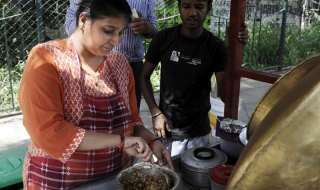 A restaurant or a catering business would undoubtedly have been a more acceptable option for her in-laws and kids.
But funds were little and she had no time.
All she needed was a steady income to stabilize the situation. It was not that easy. Everything was embarrassing for her. But she knew how to pull herself together jolly well.
Social Media Miracle
Urvashi Yadav today is in limelight due to her daring action she took up not only to stabilize her financial condition, but also to prove that a woman/female is no less than a man. Her fame has been possible due to a facebook post by a young lady named, Sunali Anand Gaur.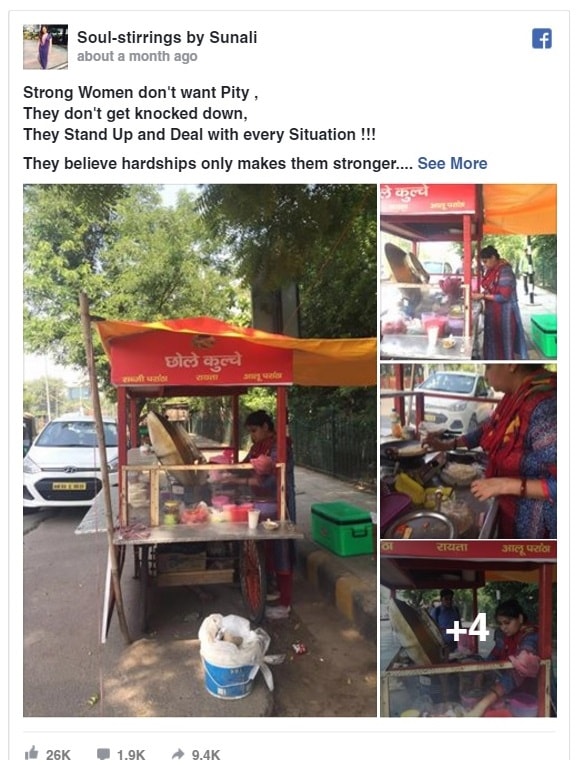 Also Read: Volunteers came forward for educating underprivileged children
Her blog on this inspiring lady went viral and that's all it took for her to achieve great publicity of her 'thela'. Till then, her business was doing just fine. But after the post went viral, not only did the customers increase by number, but also came especially to meet her.
Like this story? Have something to share? email: saying.info@gmail.com, or Join us on Facebook (Saying Truth) and Twitter (@TheSayingTruth).
To get news on WhatsApp, Just send text 'Start' to 097 29997710 via WhatsApp.