We all know that the number of illiterates in India are pretty high. Not just that, we know that there is poverty and illiteracy that is not letting India becoming developed. But did you know that the number of Indian students that don't attend schools are 8.4 crores?
Here's all that you need to know about it: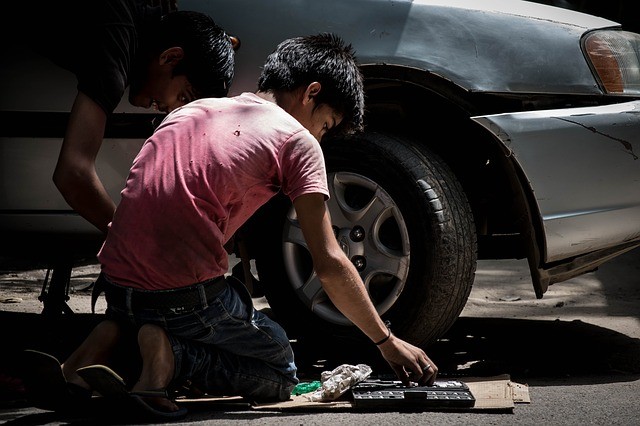 Source Image
As per a recently released census, there are two facts that came out. Firstly, around 78 lakh children attend school and work together. Secondly, as many as 8.4 crore children in India don't attend schools at all.
Also Read: 9 Year Old Girl Runs A Library To Educate Slum Children
Though the percentage of children who work and study all along is low, it is significant too. This is because it shows how important study is for those children who can't even afford it. It also points out to the fact that how costlier education is, which ideally should be free for children.
In the number of working students, there are 57% are boys and 43% are girls. It is not surprising where the number of working women is only 27% in total. The worst thing amongst these facts is that some of those working students are even six year old's. Around 68 percent of them are into marginal work. Such kind of work is done for a period of 6 months that is either agricultural or artisanal. These students also contribute as unskilled helpers in huge factories of enterprises. Work that is for all 365 days is somewhere around 32 percent. Though the effect of this type of learning has not yet been analyzed, it is believed not to be fruitful in any manner, times of India reported.
Also Read: Amazing ideas that helping the Jharkhand villagers to achieve 100% Literacy 
The most shocking result out of all is that 8.4 crore children in India don't go to school at all. This consists 20 percent of the age group that comes under Right to Education Act. This census is opposite of people believing that children don't go to school because they are forced to work. The Census data shows that just 19 per cent of them are working. It is not necessary that the rest 82 percent are not working. They sure as hell may be working somewhere for domestic chores or helping their elders.
To get news on WhatsApp, just send 'Start' to 09729997710 via WhatsApp