Parkinson's disease is a condition in which many parts of the brain become progressively damaged over the years. In the UK alone, there is 1 person against every 500 who is suffering from Parkinson's disease. That means around 127,000 patients in the UK suffer from a disease that can cause immobility of parts of body, tremors, slow moment etc.
It also causes anxiety, depression, memory problems and balance problems. Patients who are suffering from Parkinson's often fell down and hurt themselves.
A close-up of the #emmawatch that helps me write even though I have a #parkinsons tremor. Invented by @haiyan #biglifefix #bbc2 pic.twitter.com/e4j2Efgq9e

— Emma Lawton (@ems_lawton) December 7, 2016
The major problem with this disease is that it steals the normal life of the patient. The tremors that this disease causes do not allow the patient to do even the easiest tasks like picking a cup. Haiyan Zhang who is a computer scientist came to the rescue for the patients. She has developed a revolutionary wearable device that can help the patients suffering from Parkinson's disease to at least gain back some percentage of their normal lives.
How did it start?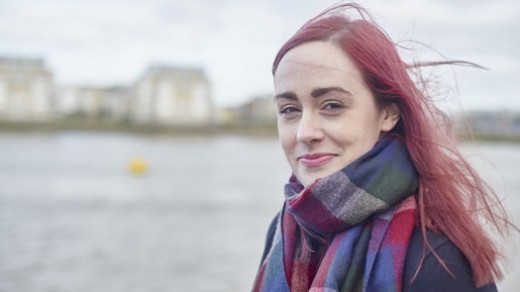 Haiyan had already developed a spoon for the patients of Parkinson's disease which counter's the vibrations of the hand and let the patient eat on his own. It may sound simple but the spoon has the potential to help 100s of 1000s of patients around the world. The wearable which Haiyan has developed is based on the same principle. The main inspiration of the wearable came from Emma Lawton who was working as a graphic designer before she was diagnosed with Parkinson's disease at the age of 29.
Haiyan tested the devices with a number of patients before she could develop a wearable piece. The device can be calibrated according to the condition of the patient. The device has tiny motors which counter the effect of tremors. When Emma tried it for the first time, she was able to draw a straight line after a long period of time. She was, in fact, able to write her name as well. No matter how simple these tiny steps to progress may sound but this will open a new world of possibilities for the patients who become immobile because of Parkinson's.
To get news on WhatsApp, just send 'Start' to 09729997710 via WhatsApp