In a country where lots of problems come during land acquisition for some construction. The farmer of Ludhiana shown a laudable gesture of love for sports by giving away their land to construct multipurpose stadium without any restraint. Hard to believe? But, that's true story of Dulay village located 15km from Ludhiana.
The Stadium!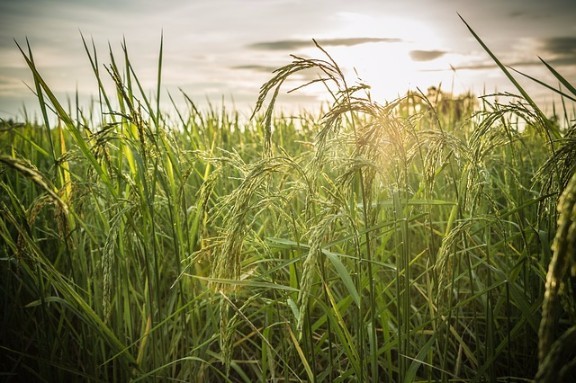 Source Image
The villagers have contributed their land to built this huge eight-acre Sardar Santokh Singh Margind Stadium. It's a multipurpose stadium with athletics court, cricket pitch, basketball court, handball and football ground.
The village has earlier been famous for its renowned Flahi Sahib Gurdwara. From now it would also be known for this wonderful example of love for sportsmanship. Villagers feel proud and satisfied by the sight of young boys and girls running on the track early morning.
Seeds of the Dream!
Teja Singh Dhaliwal, who is a native of this village and also the general secretary of Punjab Basketball Association led the vision for the foundation of this stadium. He always wanted to do something great for his birthplace, Dulay.
Also Read : SAI to collaborate with Universities to improve Status of Sports
He has dedicated his life to sports. As a young sportsman, he dreamed of practising in stadium of his own village. But, there were no such facilities during his time.He discussed his dream and vision for a stadium with his native friends. His friends loved his idea to channelise the energy of youth and give them a right platform.
And, they met sarpanch Lakhmir Singh and other prominent persons of the village with their idea. That's how his dream got into reality. But, the major support came from the farmers who lovingly and happily give away their land to construct the stadium.
The Learnings!
In a situation when India is condemned for poor facilities for the sports persons, this wonderful exemplary set by farmers from Ludhiana is a great lesson for all. The poor performance of Indian players at events like Rio Olympic 2016 tells all the story of the negligence and indifference of government and society towards sport.
The love and dedication for sports in these neighbouring states, that is Punjab and Haryana is clearly seen in the result too. Haryana and Punjab have produced several great sports stars that have made India proud.
Also Read: 6 Best Indian Colleges that Offer Sports Scholarships
Sushil Kumar, Saina Nehwal, Gagan Narang and Yogeshwer Dutt, Seema Punia, Sardar Singh, Geeta Phogat, Sakshi Malik and Babita Kumar are some of the prominent sportspersons from Haryana. Similarly, Punjab has produced the pool of talented sportspersons like Dara Singh, Jeev Milkha Singh, Milkha Singh, Ajitpal Singh, Harbhajan Singh, Yuvraj Singh, Dhyan Chand, Avneet Sidhu and many more.
To get news on WhatsApp, just send 'Start' to 09729997710 via WhatsApp