The social networking giant Facebook has gained over a billion users since it was launched. The main issue in most of the countries where the network is famous is that it consumes a lot of data. As the user stays online on Facebook most of the time, the background processes of the app use mobile data at the highest levels.
This has increased the billing of most of the users. The concern shown by the users over data consumption has been a priority for the company.
How does it work?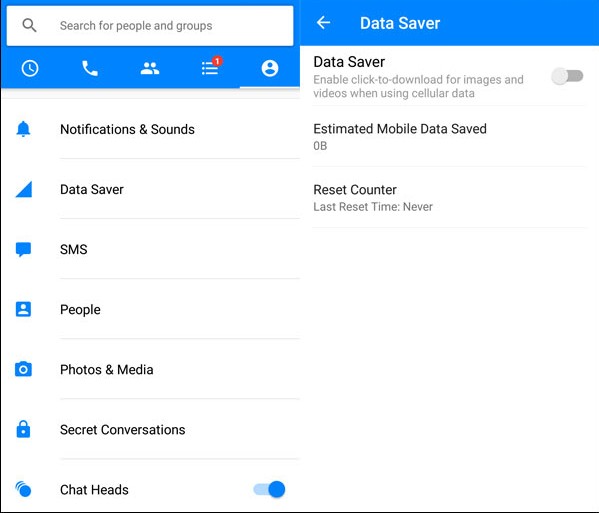 Source Image
In the latest beta version of the app (version 93.0.0.9.69), those who are enrolled to the best testing have informed that the company is now testing data saving features in the mobile app. The feature is still in beta testing and it will take some time to reach the general users all around the world.
When the data saving feature is turned on and the smartphone is on mobile data, the app will stop any video or photo from loading. The images and videos will be turned to "Click To Download" content.
When the user wants to use all the features of the App, he has to switch off the data saver option from the settings. There is one catch, though. If the user is on Wi-Fi network, the App will shift automatically to non-saving mode. The videos and photos, in that case, will get downloaded automatically.
Also Read: Google Started Rolling out AMP in India for Non-News Pages
In addition to the above feature, the data saving page will also show that how much data has been saved during the feature was on. This will allow users to plan their data usage accordingly. The users will have the option to reset the data consumption counter as well. This will come in handy for the users who are on the monthly data plan.
Facebook has launched a number of standalone apps and data saving a version of the Facebook App known as the Facebook Lite in the past. The new feature will add a new and important option to the main app.
In countries like India, the cost of mobile data is still very high and it will help the users to reduce data consumption. Such features will also allow users on 2G and 3G network to connect to Facebook friends easily without any interruption due to a slow connection.
To get news on WhatsApp, just send 'Start' to 09729997710 via WhatsApp