Recently, when vacancies at hospitals in Haryana couldn't be filled up by new doctors, the health department decided to enlist the help of retired doctors and appointed them to these positions. The education department too has now decided to take a leaf out of their book. Faced with a shortage of new teachers and with vacancies to be filled up, the Haryana education department has now invited retired teachers to fill up these positions on a contractual basis. Keeping with this objective, Shri. P. K. Das, Additional Chief Secretary, Education, has announced the launch of a new portal http://www.dsehry.in/RE  The online Application / registration form can be filled using the following easy steps: ( Here is the process below)
Step 1: Log on to http://www.dsehry.in/RE
Step 2: Click on the button that says "Proceed to apply online"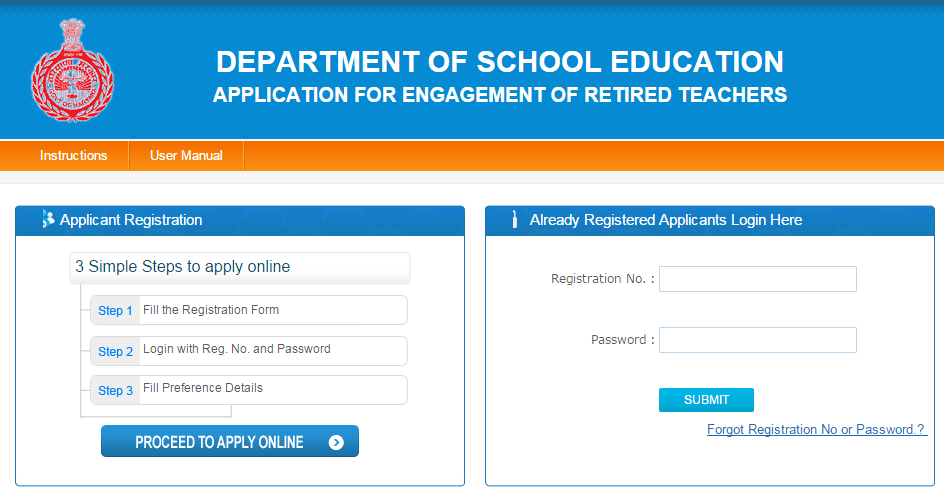 Step 3: Fill up the registration form that comes up on the screen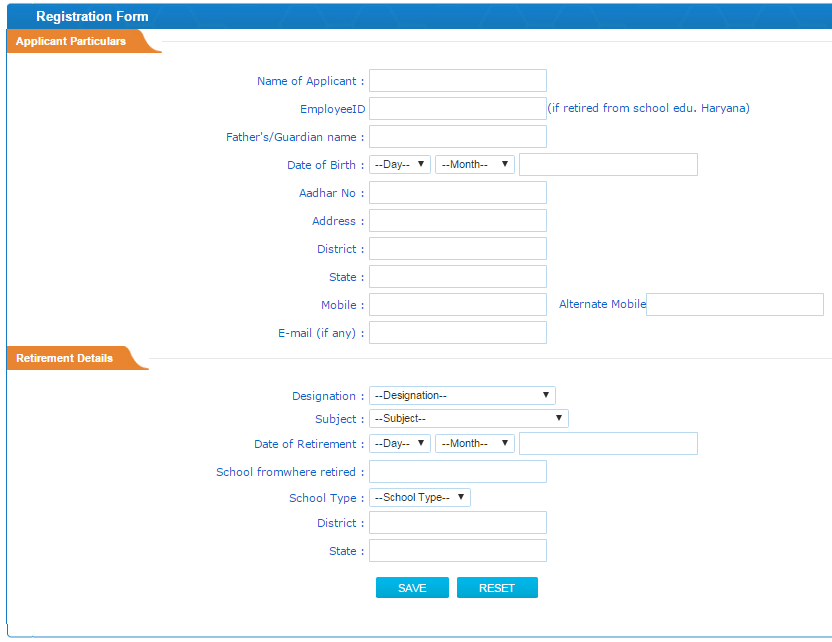 Step 4: You'll be allotted a registration number and a password via email. Go back to the website and login using the registration number and password
Step 5: Fill up the "Preference details form" and specify the district and the school where you'd like to be placed as a teacher. Submit the form.
Eligibility and Salary
Speaking to the media, Mr. Das said that retired teachers under the age of 65 years from schools under the Haryana government, government of other states, as well as those from private schools are welcome to send their applications using this portal. He said that hiring retired teachers will help the state in ensuring that students get access to the best education possible without any interruption.
Teachers applying on this portal will be allowed to choose schools in their respective districts on the basis of merit. They will also be provided with remuneration based on the re-employment police that has been formulated by the state administration.  The entire online process of appointing teachers and placing them in schools shall be completed by the education department very soon.
How many teachers will be recruited
Haryana currently has a shortfall of 22,000 teachers. Of these, 15,000 vacancies are for PGT teachers and 7000 for TGT teachers. The education department aims to recruit 5000 retired teachers through the online application process on the new portal.
Share This Article With Friends
Click to Download Saying Truth App