Hidden somewhere among the beauty of the greens in the Naxalite-affected Gadchiroli district of Maharashtra is a civic school. Till a decade back, majority of this region was deprived from education. As a result, language barrier kept the tribal students away from any interaction with the world outside. But things have gradually changed till we today find a very different and advanced Gadchiroli.
The Principal
Sudhir Gohane, the principal of Jawaharlal Nehru School joined as a teacher with an aim to transform education there. Now Gadchiroli Municipal Council runs the school. The path he chose to take 14 years ago is now bearing the fruits of a transformed society.
Also Read: 10 Most Inspiring Teachers of India: The Real agents of change!!!
Furthermore, this society consists of an advanced group of educated children. And his success lies on the fact that this school has become the first in state to get an ISO certification.
The Innovative Mind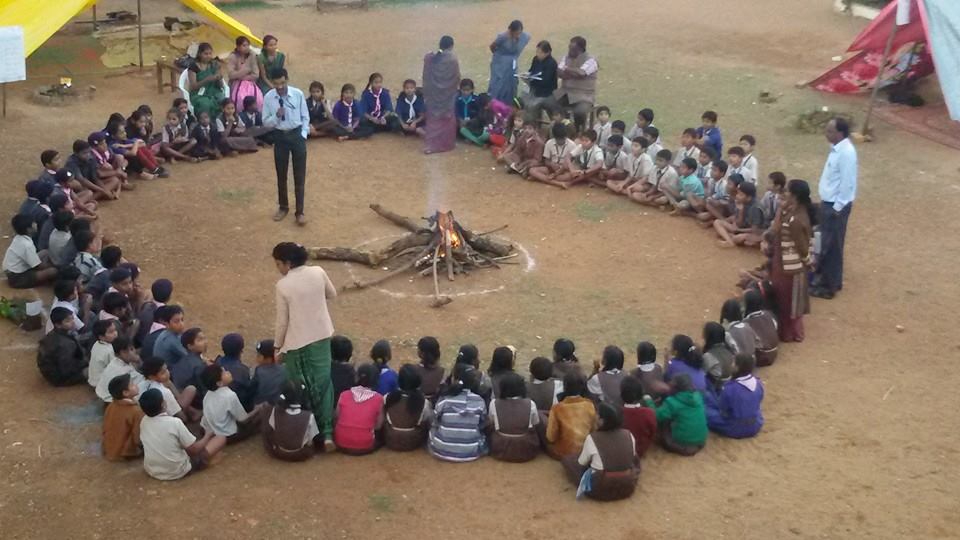 Source Image
In his determination to make his dream come true, Gohane innovated his entire process of teaching. He thought that practical education is what a student requires in life. According to Times of India, keeping this in mind, he asked the students to build a fort replica. Here, he asked them to use mathematical formulas to calculate the quantity of water, cement and sand that will be required to mix in order to build the walls.
Also Read: Amazing ideas that helping the Jharkhand villagers to achieve 100 % Literacy Rate
The principal also related that the kids lacked in self confidence. They had no courage to speak in public. He had a plan for this as well. In order to help students overcome the fear of public speaking, this amazing person built an in-house radio station, naming it Akashwaani Kendra. As a result, the students started going into the special room and speaking into the microphone. This enabled their voices to reaches every classroom as they said prayers, read from textbooks, or recited poems. And now that they have defeated their fear of public speaking, they look forward to go to a real radio channel and speak.
Junior IAS
Source Image
'Junior IAS' is the latest campaign from Gohane. According to this, students appear for an exam each month and the topper is given a celebrity status with photos on a huge banner at the gate. Gohane says that this would make the students realize that excellence in academics can give them all desired fame and popularity.
To get news on WhatsApp, just send 'Start' to 09729997710 via WhatsApp