India is a country that's blessed with abundant sunshine. Indeed, while countries in Europe and other parts of the world look forward to seeing the sun, we are fortunate to have its rays shining upon us every day. This is one of the most important criteria for solar energy and our country already has it all. Solar energy has numerous benefits. It is safe, cheap, renewable, and is also extremely environment-friendly. What is there to not like?
The Indian government has started making a massive push towards solar energy too. Currently, India has over 1.2 million homes that run on solar energy. The government has also multiplied its target and aims to achieve 100 GW of solar capacity from the existing current target of 20 GW.
Amidst all these, you may wonder: what are the advantages of solar energy compared to conventional forms of power. Well, here are some points that demonstrate the immense benefits of solar energy:
What are the advantages of Solar Energy / Power
(A) Is solar energy cost effective : Yes, Solar power is cheap
Solar power is possibly the cheapest form of energy available to us. Technically speaking, it's completely free because it functions entirely on the light of the sun. The only cost in solar energy is the initial investment that you need to make while setting up the necessary equipment. Once you've done that, your electricity is free. And the money that you save on power bills will ensure that the cost of the solar equipment will get recouped in just a few years.
In fact, it is estimated that in just the first 5 years, you'll be able to save money that's equivalent to the cost of installing solar energy infrastructure. After that, all your energy is entirely free without needing to spend a single rupee.
(B) Solar energy requires zero maintenance
If you're a homeowner or a business person, your first question would possibly be: should solar energy be useful for my needs? The simplest answer for that is this: solar power is affordable and requires ZERO maintenance. A lot of people are worried about whether they'll need to spend anything extra on maintaining their solar panels. The answer is: No. Solar power plants consist of a simple mechanism that includes panels, generators, and batteries. As a result, there is absolutely no need to frequently service or maintain your solar power plant. Once you've installed it, you're good to go for the foreseeable future.
(C) Solar energy is available everywhere in India
There are still parts of India where electricity hasn't ever reached despite 70 years of independence. In most towns of India, there's still "load shedding" where power cuts happen for several hours a day affecting businesses and normal life.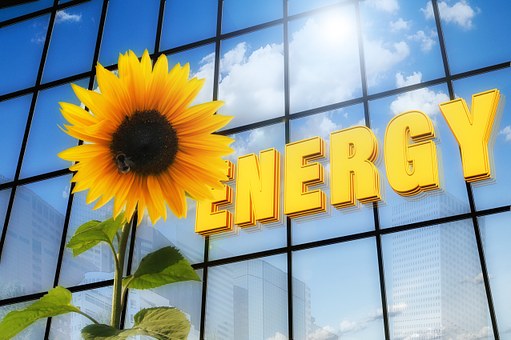 Thankfully, the sun shines abundantly in almost every part of our country. Therefore, once you install a solar panel in your house, you can say goodbye to power cuts and load shedding. With just a minor one-time investment, you can be guaranteed of uninterrupted power all through the year at absolutely zero cost.
(D) Solar energy is environment-friendly
Solar power functions purely on the light of the sun. As a result, unlike conventional sources of power, there's no need to burn coal or other fossil fuels. With rising global temperatures and pollution, we are all aware of the damage caused by burning dirty sources of fuel.
Thankfully, solar energy results in zero emissions. Therefore, not only do you save money by installing a solar panel, you also help reduce pollution and protect the environment for future generations.
(E) The government has several solar power schemes
The other major benefit of installing solar power is that the government is actively promoting this form of clean renewable energy. As a result, there are several subsidies and schemes declared by the Central as well as state government for those that adopt solar power.
In the long run, these schemes help reduce the financial burden of installing a solar panel and also contribute towards the government's goal of bringing power to every Indian.
As we can see, therefore, solar power is possibly the most affordable and efficient form of energy available to all of us. The question that remains then is not about whether you should use of solar energy system (you absolutely must). A lot of readers here must be wondering about what government schemes can help them adapt solar power easily.
Worry not: here are some interesting subsidies and solar-related programs that will be of massive use to you:
Different solar Schemes / programs by Government of India
1) Grid-connected rooftop solar power plant
As discussed earlier, several places in India are not even connected to the power grid. And in many other places, there's the constant problem of lead shedding and insufficient power.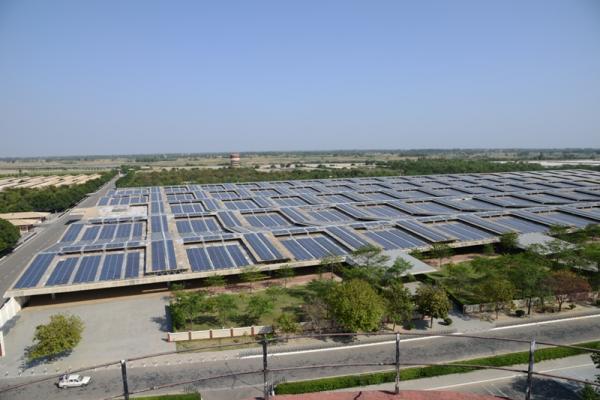 For dealing with these issues, the government of India has announced numerous schemes relating to grid-connected rooftop solar power. What this basically means is that you can generate your own solar power at home by yourself.
All you need is a rooftop (where the sun shines abundantly) and a one-time investment in solar infrastructure. Once you've done that, you'll be producing your own power right in your own house. This electricity is sufficient not only for your day-to-day needs but also for running air conditioners, generators, computer servers etc. As a result, you don't need to depend on conventional power suppliers anymore.
Whats even more amazing is that you don't get a monthly electricity bill: your power is absolutely free for you!
2) Solar Net metering Scheme
Now imagine you have a rooftop solar power plant. You realize that it produces enough electricity to meet your daily needs and there's still a lot of that left over.
How amazing would it be to monetize this extra power instead of letting it go waste? The concept of net metering promises exactly that. Basically, your solar plant is connected to the central power grid. Once you've met your personal needs, any excess electricity gets transferred to the grid to be made available to other people. And since you're effectively selling energy to the government under this Net metering scheme, you actually get paid for it on a per unit basis.
As a result, you not only are getting your electricity for free but also you're making extra money from your solar plant. Didn't we say solar energy is awesome?
3) The Solar Parks
The government is providing subsidies of up to Rs 25 lakhs for the establishment of solar parks. These solar parks are, essentially, huge solar panels generating electricity on a large scale. The idea is to encourage builders, project
The government is providing subsidies of up to Rs 25 lakhs for the establishment of solar parks. These solar parks are, essentially, huge solar panels generating electricity on a large scale. The idea is to encourage builders, project developers, and construction companies to build solar parks along with their infrastructure projects. Because of this, construction companies can help generate power for their projects eliminating the need for them to be connected to a central power grid.
This will help assure construction companies of uninterrupted power to their projects without having to worry about the conventional power supply infrastructure. Moreover, the surplus power made by these solar parks can be sold to the central grid and can help these construction projects in generating extra income.
Solar subsidies like these and more will surely help make it much easier for people to adopt this clean and affordable form of energy. As discussed earlier, solar energy is the power source of the future. It is clean, eco-friendly, and completely free. We hope that this solar revolution ushers in a great number of Indians adopting this form of energy for the energy security and self-sufficiency of our country.
4. Solar water Heater
What is Solar Water Heater, How does it work and different Types?
A Solar Water Heater is a device which provides hot water for bathing, washing, cleaning, etc. using solar energy. It is generally installed at the terrace or where sunlight is available and heats water during day time which is stored in an insulated storage tank for use when required including mornings.
Working:  A Solar Water Heater comprises of an array of solar collectors to collect solar energy and an insulated tank to store hot water. Both are connected to each other. During the day time, water in solar collectors gets heated which is either pumped or flown automatically on thermosyphon principle to the storage tank. Hot water then stored in the tank can be used for various applications.
Types : Two types of Solar Water Heaters are available. Flat plate collector (FPC) based systems are of metallic type and have longer life as compared to Evacuated tube collector (ETC) based system because ETCs are made of glass which are of fragile in nature.
What is the approximate cost of solar water heater and Subsidies offered by Government of India-
Cost of solar water heater depends on size and type of system installed. Smallest size of a system is 100 liter per day, which means that it can deliver 100 litres of hot water in a day at 60 C. A 100 lpd capacity system is sufficient for a family of 3-4 members and it may cost Rs. 15,000 to Rs.22,000 in plains depending on the type of system. In hilly & N-E region, the cost may be 15 to 20% more.
The system cost does not include the cost of cold water tank, & its stand which is required if overhead tank is not installed in a house/ building. Cost of hot water insulated pipe line also, may be extra if number of bathrooms is more than one. Additional cost towards all these components may increase by 5 to 10%.
The cost, however, does not increase linearly with increase in capacity; rather it comes down proportionately as we go for higher capacity system.
The subsidy scheme has been discontinued w.e.f  12.08.2014 onwards.
Why should I go for a Solar Water Heater? What do I save from it?
A 100 litre per day capacity system suitable for 3-4 people can save up to 1500 units of electricity in a year depending on  t he amount of hot water used. It can also save around 140 litres of diesel in an establishment using oil fired boiler besides reducing greenhouse gas emissions in the atmosphere.
Solar Water Heater, stores hot water in an insulated tank, provides water all the time when required. The table below gives approximate likely electricity and money savings for a typical 100 liters per day system located in different parts of the country:
On cloudy days also, if it is for a day or two, you still get warm water as water gets heated due to diffused radiation available in the atmosphere. The system, however, is either connected to an electric geyser in the house or an electrical back-up is provided in the storage tank of the system which is switched on when water is not sufficiently hot. So, you get hot water all the time even on rainy days.
For further queries on questions such as "size/capacity of the system to be installed" and "good quality system is installed at my house" etc. Please visit http://mnre.gov.in
Implementation of the Solar Schemes :
The programme would be implemented through multiple agencies for rapid up-scaling in an inclusive mode. These agencies would be State Nodal Agencies/Deptts. Implementing the renewable energy programmes, Solar Energy Corporation of India and other Govt. organizations i.e. PSUs/Institutions/State Departments/Local Governments/Municipal Corporations/NHB/IREDA/DMRC, Metro Rail Corporations of other States etc. The Distribution Licensees/DISCOMs will also be eligible for direct implementation of the programme. Channel partners may also be considered for some cases.
The implementation will be carried out in both programme/project modes. The projects upto 50 kWp can be implemented in programme mode while projects above 50 kWp will be done on project mode.
State Nodal Agencies(SNAs) : State Nodal Agencies/Deptts. for implementing various renewable energy programmes have been established under the control of respective State Governments. About 10% of eligible CFA can be released in advance at the time of target allocation. The SNAs will keep/maintain all applications and records with them and will submit the requisite brief about the beneficiaries/projects duly certified by them. These records will be made available for the audit purpose or to the inspecting team/MNRE officials etc.
Solar Energy Corporation of India (SECI) The Solar Energy Corporation of India is a section 8 company established under the JNNSM as a company not for profit under the administrative control of MNRE. The SECI will submit the plan for implementation, as and when necessary and depending upon the feasibility and availability of funds the MNRE after taking into account the feasibility shall consider the plan or may suitably modify the plan before approval. SECI shall set up the allotted capacity/projects following the competitive bidding route.
Channel Partners These channel partners would help the individuals and small groups of clients to access the provisions/benefits available under the programme. The Channel Partners enable significant reduction in the administrative/transaction cost and help in timely implementation of the projects.
The Channel Partners which would be used for implementation could include the following:-
a) Renewable Energy Service Providing Companies (RESCOs)
b) System Integrators
c) Manufactures of any component of the Solar Plants
d) Project developers
e ) Vendors/ suppliers of solar equipment
f) Reputed and relevant NGOs of National level
Project Cost, Benchmark Cost and Central Financial Assistance / Subsidy
The project cost of a grid connected rooftop PV system will include the hardware i.e., PV modules, inverters, meters, support structures, charge controllers, cables and minimum battery required to ensure smooth operation. It will also include cost of transportation, installation, connectivity, civil works and operation and maintenance for five years along with warranty of the system.
The benchmark cost may be fixed by MNRE on yearly/half yearly basis. The Central Financial Assistance (CFA) would be 30 % / 70% of the benchmark cost or the actual project cost as applicable, whichever is lower. The level of CFA may be revised by MNRE from time to time.