The Reserve Bank of India had introduced new Rs. 2000 notes after PM Narendra Modi's demonetization announcement on 8th November 2016. One of the main reasons behind this move was to flush out the large amount of fake notes in the currency system.
The new Rs. 2000 notes are meant to have several security features which make them difficult to replicate unlike the old notes.
Front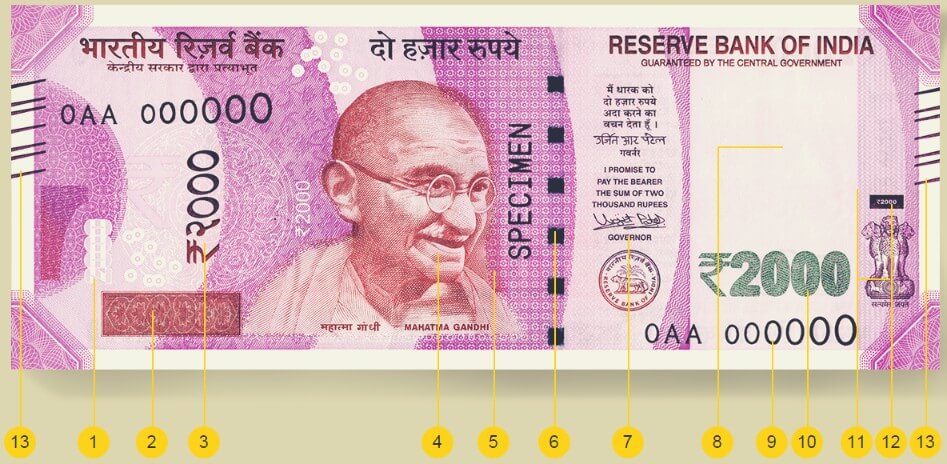 Back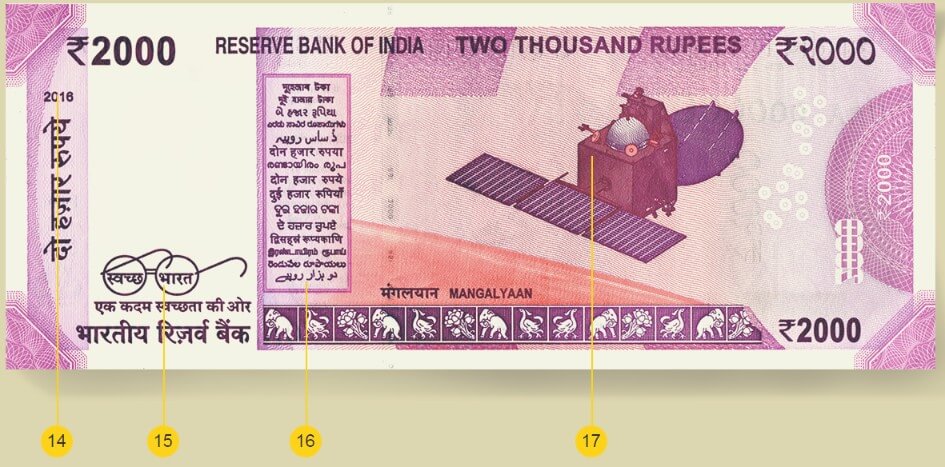 However, in a startling new development, it turns out that counterfeiters controlled by Pakistan's Intelligence Service ISI have managed to replicate 11 out of the 17 security features on the new Rs. 2000 notes.
Pakistani terrorism through fake notes
Indian security forces arrested a Malda, West Bengal resident called Azizur Rehman on 8th February near the Bangladesh border. In his possession, they found 40 fake notes of the new Rs. 2000 denomination.
The man admitted to the police that these notes had been made in printing presses that were sponsored by Pakistan's ISI across the border. The first batches were printed around December last year and it seems that the counterfeiters have managed to incorporate a lot more security features to avoid detection.
Fake currency notes are a major security issue since Pakistan-funded terrorists routinely use them to fund their attacks. Moreover, circulation of fake notes in the system has a very destructive effect on the economy. The counterfeiting of the old Rs. 500 notes had reached alarming levels to the point where countries like Nepal had stopped accepting them. Studies and surveys conducted last year said that the volume of fake notes in the system was as high as Rs. 400 crores and demonetization was conducted to solve this problem
Look closely at your notes
After these seized notes were sent for analysis, it was found that 11 out of the 17 security features had been successfully replicated by the counterfeiters. The security features that have been replicated in the fake notes include:
(a) The watermark on the currency
(b) the letters "Rs. 2000" which appear on the left side of the banknote
(c) the signature of the RBI governor along with the text preceding it
(d) the Gandhiji spectacles logo of Swacch Bharat
(e) Image of the Chadrayaan Mars Mission
(f) Details such as the different languages on the banknote and the numerals in Devanagri script
As of now, it appears that the counterfeiters have not managed to replicate features such as the security colour-changing thread that is woven into the note and the embossed intaglio printing which is meant to help visually-challenged people. Also, the authorities are saying that the fake notes are of an inferior quality which provides some reassurance.
It is important for everyone to be vigilant and careful about the notes they exchange. At times like these, we can absolutely understand the government's push towards using digital currency to prevent issues like these.
We would request all of you reading this to carefully check any Rs. 2000 notes in your possession.
The full list of security features of the Rs. 2000 note can be found on the RBI's website here
Share This Article With Friends
To get news on WhatsApp free, just send 'Start' to 9729997710 via WhatsApp