This upcoming Sci-Fi flick is set futuristically in a disturbed world where one 'Online Gurukul' University works to connect the future generations with our Vedic roots. One Guru, Saint Dr. Gurmeet Ram Rahim Insan, runs this MSG Online Gurukul, and trains students of all ages in worldly and spiritual arts.
It is a very hi-tech world that is being revived in the vedic nursery- One Guru trains people in all spheres from the art of war to science. But outside this Online Gurukul, the world is at the mercy of equally hi-tech terrorists who boast of a deadly arsenal. Across the world, corruption is rampant in its worst forms.
Global terror is financed and supported by powerful states. The Governments are rendered powerless in tackling the scourge. Online Gurukul is the only hope against the forces of terror running amok since they alone are trained enough.
MSG Online Gurukul To Feature Hollywood Styled Sci-Fi Story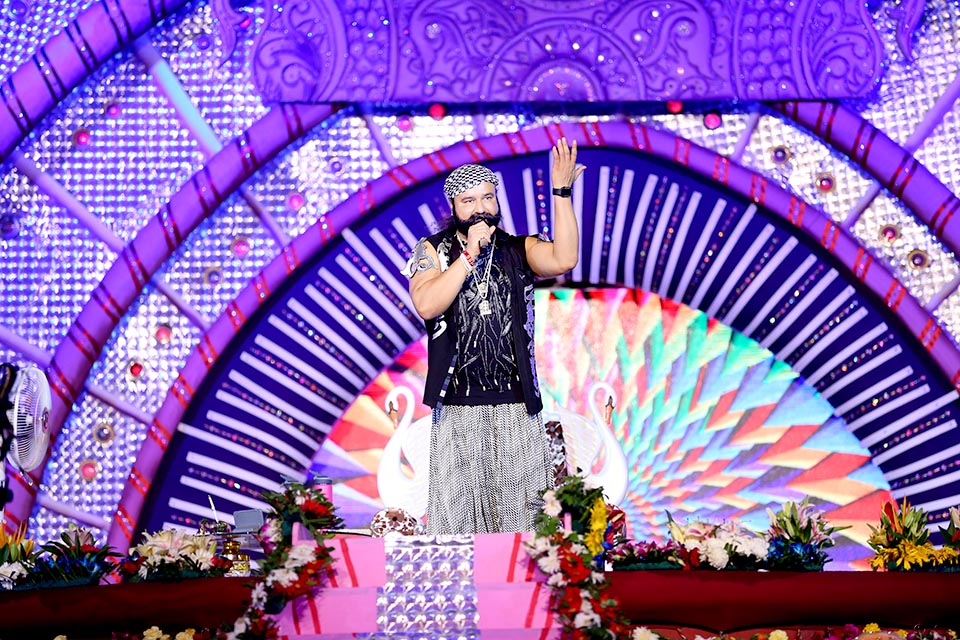 The movie pits spiritually emancipated Gurukul inmates against highly evolved evil minds. Advanced weaponry, robots, laser guns and mind power, It is a clash of epic proportions. Saint Dr. MSG dons many hats and plays multiple characters in the film. From the Guru, to various ancient heroes and also a younger avatar.
This promises to be a real feast for the eyes with rock solid VFX and the music promises to be rocking as always. Saint Dr. MSG's daughter Honey Preet Insan has also played an important role. The father-daughter duo have done their own stunts with aplomb.
The motion poster was released to a whopping gathering of 15 million fans at the grand birthday celebrations of Saint Dr. MSG. The teaser and the trailer are also in the pipelines. The MSG starrer movies have showed extremely hefty collection trends at the box office and this film is expected to perform phenomenally well.
Set to release either by the year-end or in the beginning of 2018, the film is in VFX post production for the last one and a half years.