Nargis Latif of Karachi, Pakistan has shown how strong can determination be. Recalling an unforgettable incident which put her swaying between life and death, she related the story that made her what she is today. It has been around thirty years since she had recovered from an undetectable disease. The new life that she got made her want to do something to make this world a better place.
Dedication for life
Latif, got disturb when rubbish was burnt. And this was a very common sight in Karachi, that produces nearly 12,000 tonnes of it a day.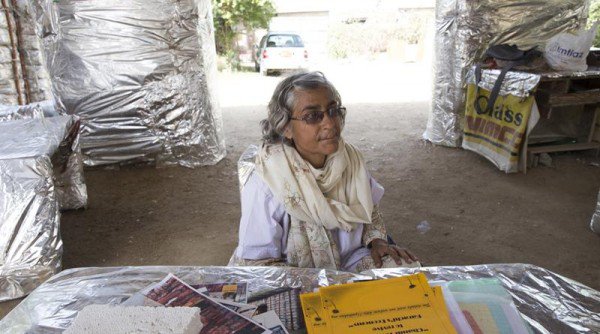 Source Image
After recovering from the painful disease, she decided to make a research on the ways to make use of that rubbish. After a year of research, she founded the Gul Bahao project. Along with a group of more than 70 boys from Uzbekistan, she devised ways to use rubbish for creating houses, water reservoirs, fodder for livestock and instant compost.
Also Read: 12-Year Old Girl Shows the Way by Recycling Thermocol using Nail-polish Remover
Her Creations
As per Al Jazeera, report, the project started off 22 years ago. Her team helped her in collecting plastic, vegetable and fruit peels, and other material across Karachi.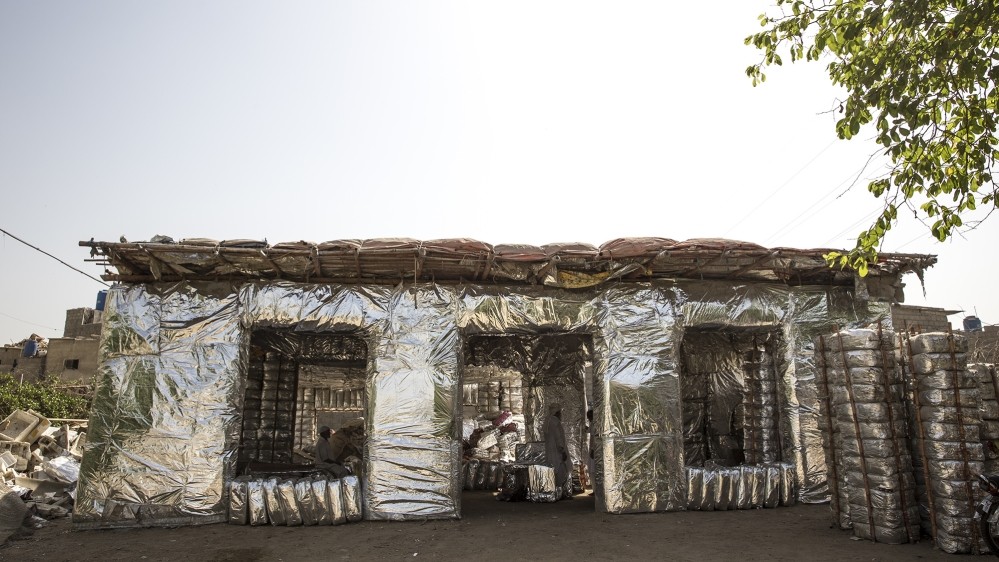 Source Image
Latif claims that since 2005, more than 150 shelters have been created and delivered all over Pakistan. She calls these Chandi Ghar
Everything created in her project, ranging from shelters to tables, chairs to toilets – consists of waste plastic inside a thermocol shell. They are then given the form of a brick which is then tied together in order to create the finished product. Wooden poles are then tied to these bricks. They are then roughly fitted into a two-foot deep hole in the ground that forms the pillars of the shelters. But one issue is that these are not fireproof.
Also Read: Save birds and animals…..A Noble initiative for helping the helpless!!!!!!
She states that the project is not a commercial venture, but a research one instead. She also added that the funding comes from Latif herself. Some of the expenses have been met from the donations that the project has received along the way.
Video Source CNN
To get news on WhatsApp, just send 'Start' to 09729997710 via WhatsApp