When you go to a swanky Western fast food chain, you're expecting the highest standards of hygiene. This is even more true considering that you're paying a whole lot of money to eat at these places. How would you feel then if we told you that your favorite fast food chain might be serving drinks that contain fecal bacteria? Yes, fecal bacteria: the ones found in the stool of humans.
BBC's show Watchdog has just recently found that. The show conducted an investigation where they tested drinks from 3 famous fast food chains: Burger King, McDonald's, and KFC. The study tested about 10 samples from outlets of all these 3 restaurants and found bacteria which are usually present in human stools.
What is Fecal Bacteria: Known as "fecal coliform", this bacteria has the potential to cause numerous serious diseases in humans. A fecal coliform bacteria generally originate in the intestines of warm-blooded animals. The assay is intended to be an indicator of fecal contamination; more specifically of E. coli which is an indicator microorganism for other pathogens that may be present in feces.
Multinational Fast Food Companies Serving Diseases in Drinks
This report has sent shockwaves through the food industry as these chains are expected to be maintaining the highest levels of hygiene. The monitoring of hygiene levels at fast food chains has been a consistent issue across the world. Some feel that authorities tend to not be intensive while checking these restaurants as their global brand means that it is assumed that they maintain the highest levels of hygiene. However, this investigation will now be busting that myth.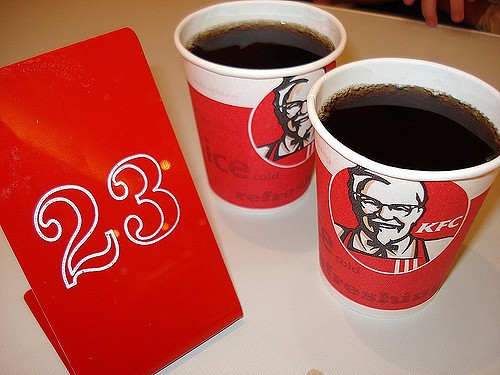 Closer home, fast food chain McDonald's was forced to shut down its outlets in New Delhi after a conflict between the parent company and its franchise. The main reason for the dispute was that the health and hygiene standards at these outlets were not being maintained by the franchise company.
We believe that this BBC investigation raises numerous questions about the way multinational fast food companies to conduct their business. It is important for authorities across the world to get strict with monitoring the hygiene levels at these restaurants. Thanks to their global image, customers tend to impose an immense trust in fast food chains. It is, therefore, their utmost responsibility to ensure that the health of customers is never affected.
This investigation should force fast food chains to re-evaluate the hygiene standards at their outlets and to take corrective steps at the earliest.