You would have seen or read how the pollution mess has affected the capital. As per a few reports, stubble burning in Punjab, Haryana and other parts of north India contributes to 70% of Delhi's air pollution.
Needless to say, the alarming pollution level is causing numerous health worries around the nation.
IIT- Delhi has brought some good news for farmers as well as for the environment. Now they can utilise their waste in the field to earn a handsome amount. Now there is no need to burn it and add to the pollution level.
Not only these benefits, at the same time they can also get bio-fertiliser and sustainable energy.
How it Works
Asia's first biogas-based power plant is now operating on paddy straw for large-scale biogas production in Fazilka, Punjab. An IIT-Delhi team has made it possible through their technical support.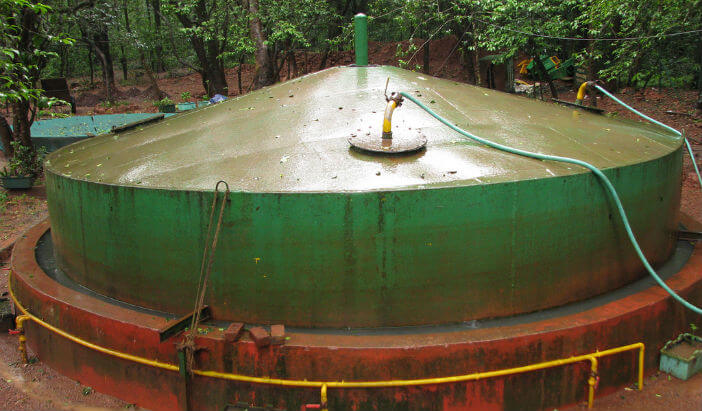 Source Image
Based on 100% use of paddy straw, the system generates nearly 4,000 cubic metres per day of biogas. It only requires 10 tonnes of straw to generate this energy. Furthermore, this is leading to power generation of 1MW.
Meet the Wondrous Team
Professor V K Vijay of Centre for Rural Development and Technology (CRDT) of IIT-D said that paddy straw could produce 2.181 million tonnes of oil. This is equivalent to energy of 25,365 gigawatt hours per year. So to burn paddy straw is sheer waste of energy.
Also Read: Australia teen made sprinkler that only waters plants when they need it
As per reports, Vijay said, "Straw burning can be avoided through installation of commercial biogas industries by using these agro biomass for both power generation and bio-fertiliser production to enrich soil health.
The present level of utilisation at Fazilka has shown a saving of 120 gigajoules per day energy which otherwise would have been released to the atmosphere by direct combustion along with the release of enormous pollutants".
Furthermore, he said, "Burning straw biomass amounts to 30kg of particulate matter, 600kg of carbon monoxide, 14.6 tonnes of carbon dioxide and 20kg of sulphur dioxide emissions, which have significant toxicological properties and are potential carcinogens."
Abhinav Trivedi has developed this process. He is a doctoral fellow working under the guidance of Vijay. The process has better efficiency than conventional biogas generation methods.
As per Dr Ramchandra of CRDT, the Punjab government started the project in December 2011 in association with Sampurn Agri Ventures Pvt Ltd. He said, "After our intervention for around six months, the plant is running for nearly eight hours per day for the same amount of straw against two hours earlier.
It is generating 7,500 kiloWatt hour per day and nearly five tonnes of bio-fertilisers per day". According to him, the system harnessed over 45% of the energy available in the material.
To get news on WhatsApp, type 'Start' and send at 09729997710