Youth is a force that can really change the fate of our country.
Youth has the power to shape up the future and there is a need to channelize it in right direction. For that, education plays an important role.
The government is also assisting the young minds to gain knowledge in form of various scholarship or fellowship programmes.
A brief overview of such programmes is being listed here:
1) Young India Fellowship:

This fellowship is for one year multidisciplinary postgraduate diploma in Liberal Arts education with experiential learning. It was launched in 2011 by International Foundation for Research and education (IFRE).
It aims in bringing together a group of bright young and women who can act as an agent of social change with firm commitment to public service.
Indian citizens under 28 years of age with a recognized undergraduate or postgraduate degree are eligible. The selection process includes evaluation of the submitted application, telephone interview, a short on-the-spot essay writing test followed by a personal interview.
For further information, please visit youngindiafellowship.com
2) Youth for India fellowship: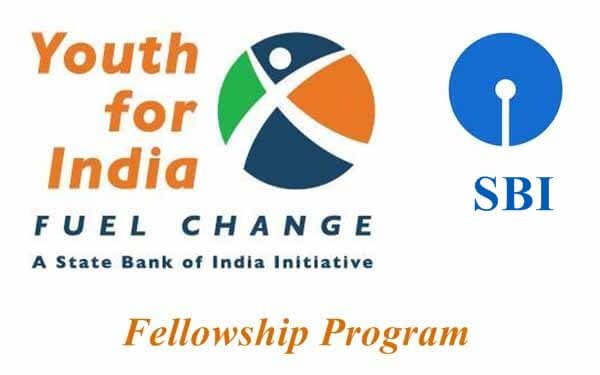 13 month long programme funded by the State Bank of India (SBI) that enables to work with experienced NGOs on various rural development projects. The brush with real ground situation enables the young minds to think innovative solutions to their problems.
A stipend of Rs 15000/- per month along with local transport allowance of Rs 1000/- per month is provided.
Also, a readjustment allowance of Rs 30,000/- upon successful completion of fellowship is granted.
Also Read: Exciting Career options after 12th : Breaking conventions with a style!!!!
The biggest advantage is association with well-established NGO partners and linkages with premier organizations of the country. Various NGO partners like Gram Vikas, Chirag, Barefoot College, Dhan Foundation, BAIF etc. are associated with this programme.
For further information, please visit youthforindia.org
3) Gandhi Fellowship: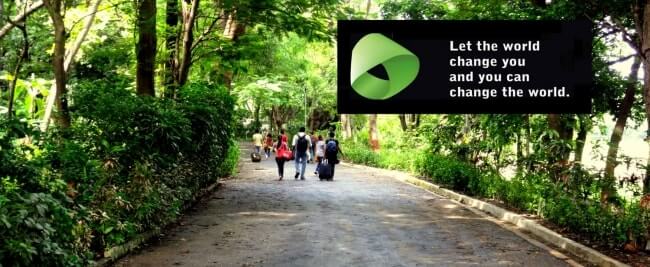 A two year fellowship programme designed to provide youth an opportunity for personal transformation.
Also Read: 4 Best Ideas to Grow Your Small Business Without Spending Money
The young minds are most fertile and tend to associate with social issues in a realistic manner.
Each fellow will be allotted 5 schools and will act as a resource person for the school principals, thereby impacting lives of at least 1000 students.
The fellows are entitled to monthly grant of Rs. 14,000, a fixed monthly phone allowance of Rs. 600 and rent-free accommodation and other allowances as applicable.
For further information, please visit gandhifellowship.org
4) Azim Premji Foundation Fellowship Programme:
With an aim to give an educational and social sector experience to young people, this 2 year programme is designed for people with varied backgrounds.
It involves teaching in government schools and participation in activities of foundation's Direct Institutes. The selection is a two staged process wherein, first stage is online assessment of ability of candidate and second stage of personal interview.
For further information, please visit http://www.azimpremjifoundation.org/fellowship
5) Teach for India Fellowship:

The fellowship provides an opportunity for the youth to be a part of the grass root education system.
The fellows serve as full time teachers for underprivileged children of low economic groups in the country's most schools with poor resources.
They work for stipulated work hours and also attend training and support sessions. This leads to development of leadership quality amongst fellows to be a torch bearer for revamping the education system of country.
Also Read: Top 7 Mobile Apps by Government for School & College Students
They participate as teachers, teacher's trainers and education policy framers in long run to bring about educational equity, which is essential for the country to progress.
The selection rate is around 6-8% which indicates that there is no compromise in quality. It is a three staged process: Application and online test, phone interview and in-person assessment.
Applications for the 2017-2019 Fellowship will be open in July, 2016. Indian youths who have completed his/her undergraduate degree (Bachelor's degree equivalent) from an accredited college or university can apply.
For further information, please visit http://www.teachforindia.org/
6) Rajiv Gandhi National Fellowship for SC/ST Candidates: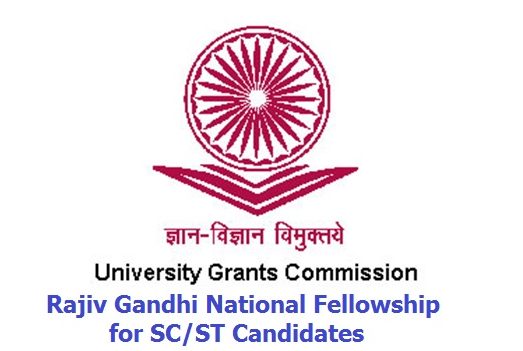 One of the top fellowship programmes in India, it is formulated and funded by Ministry of Social Justice & Empowerment and Ministry of Tribal Affairs, this scheme is open to SC/ST candidates who wish to pursue their higher studies like M.Phil and PhD.
It enables the students from socially backward section to pursue higher education with financial support which may help in alleviation of their social and economic status.
The selection is made on the basis of merit of the candidates. The candidate must get himself/herself registered for M.Phil./Ph.D not later than within a period of two years from the receipt of award letter.
Also Read: Volunteers came forward with a mission of educating underprivileged children
The fellowship is initially awarded for two years. Before expiry of this period, the work of the Fellow is evaluated by a three membered Committee constituted by the concerned Department of the University/College. If the research work carried out by scholar is found satisfactory, the further extension of tenure of fellowship for a period of three years is made.
For further information, please visit http://www.ugc.ac.in/rgnf/
7) Asia Leadership Fellow Programme (ALFP):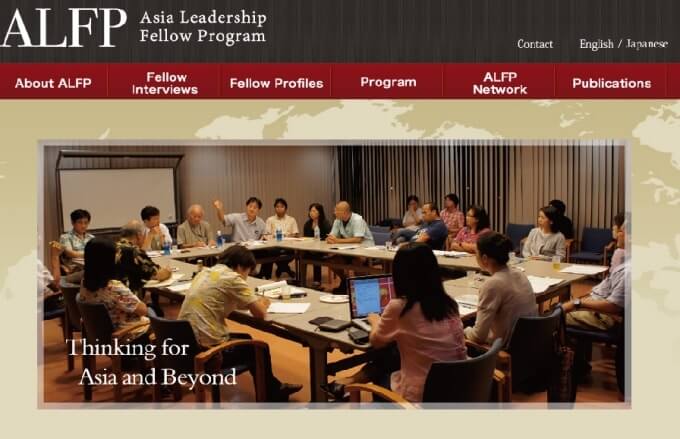 This fellowship is meant for persons from Northeast, Southeast and South Asian Countries and regions. The selected fellows from the region are provided with an opportunity to reside at the International House of Japan in Tokyo for two months.
Also Read: Top 6 Ways to Survive in a Job You Hate
They participate in two-way and individual research/exchange activities that are preset. It is basically meant for those persons who have built a career in certain field and want to proceed on second stage by connecting people from diverse areas.
This programme gives an opportunity to young fellows to tackle the social issues in their own countries by taking ideas from people of varied backgrounds during interaction.
There is no specific set of professions for becoming an ALFP fellow but one should have an access for dissemination of their thoughts and ideas to wide audience in their respective countries through publications, performances etc.
The application for AFLP and other details can be viewed at http://alfpnetwork.net/en/fellow2/
8) William J Clinton fellowship for service in India: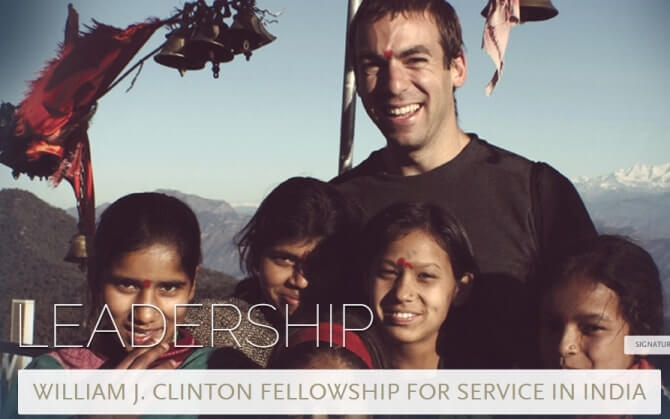 This fellowship is meant for the people who have a dedicated mindset in service of people with a commitment for an effective and efficient change.
This fellowship selects highly skilled individuals with leading NGOs in India to accelerate the ongoing social developmental projects. Young professional Indians work hand-in-hand with fellows from US, enabling both the nations to work coherently for the service of underprivileged.
Also Read: Legal Rights every pregnant woman in India must be aware of
A common platform for expression is given to them on which mutual exchange of ideology takes place. This fellowship creates global leaders of tomorrow with a common agenda of developmental change in India.
Candidates must meet the following basic eligibility criteria to apply for the Fellowship:
A citizen / permanent resident of the United States or citizen of India
Between the ages of 21 and 34
Completed an undergraduate degree
For further information please visit: https://aif.org/fellowship/
9) Ravi Sankaran fellowship Programme: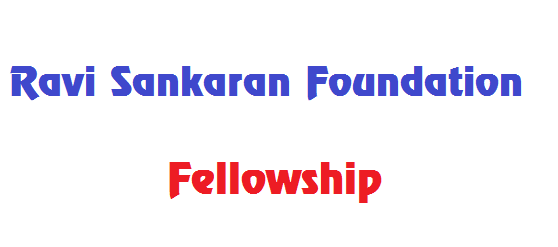 If one has a passion for biodiversity conservation and wild life, this fellowship is one stop solution for them.
Also Read: Health, Fitness, Meditation link: Demystified by Rockstar Saint Dr Gurmeet Ram Rahim Singh Ji Insan
Set up in memory of the late Dr. Ravi Sankaran who worked with innovative projects to conserve the populations of wild species, this fellowship is an initiative of Inlaks Shivdasani foundation.
This programme funds 3 major activities:
A Master's degree at a university abroad
An internship with an organisation abroad
Small Grants for a short conservation research or implementation project within India
For further information, please visit:  http://www.ravisankaran.org/
10) Full Bright- Nehru Fellowship: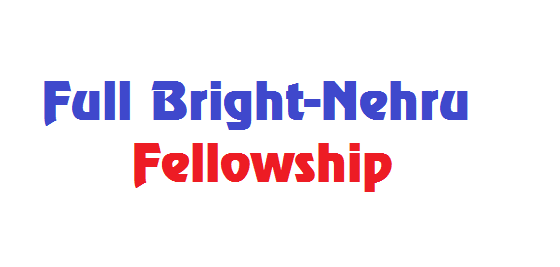 This fellowship is designed for bright and outstanding Indians for pursuing Master degree programmes at selected US colleges and universities in various disciplines, scholar and teachers award for teachers and professionals to teach and conduct research in US and professional development programmes for leadership and skill development. This also ensures mutual exchange of understanding between India and US.
For eligibility and application, please visit http://www.usief.org.in/Fulbright-Nehru-Fellowships.aspx
11) Villgro Fellowship: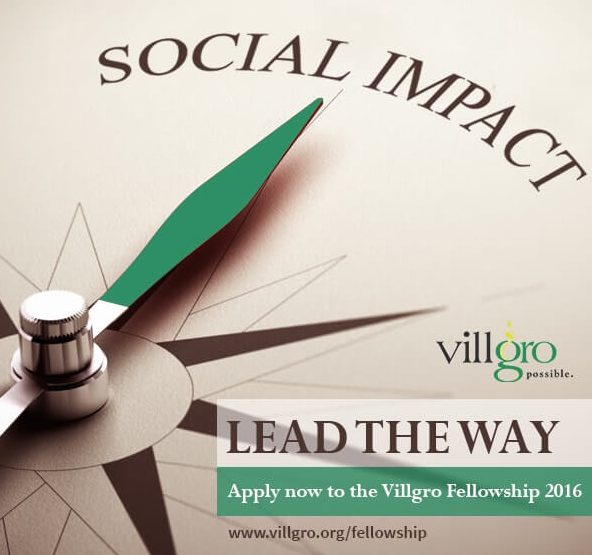 This fellowship allows the person to be a part of leadership training programme with a constant touch of entrepreneurs and academicians.
This opens the fascinating world of social enterprise and promotes entrepreneurship.
The applications are submitted online followed by telephonic and personal interviews.
The prerequisites that a fellow should have are:
Work experience of at least three years in one or more of these areas: business development, sales, operations, finance, product design, and marketing.
Experience with leadership and management functions.
Appetite and commitment to create social impact through knowledge.
Curiosity to explore and understand social enterprise.
For further details, please visit http://www.villgro.org/
12) Ashoka Fellowship: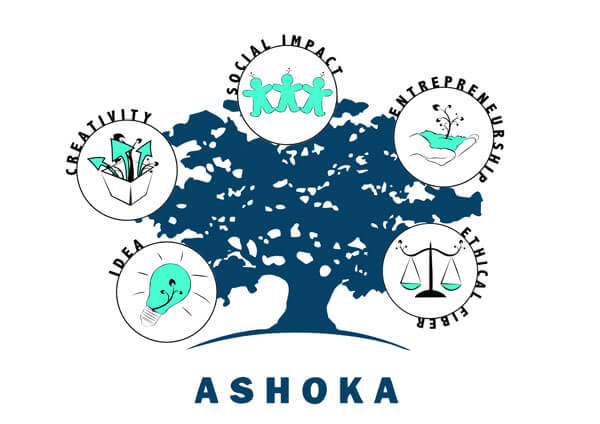 To boost the social transformation through young minds, this fellowship was introduced with multilevel social entrepreneurship at central point.
Ashoka fellows are selected on basis of 5 criteria:
The knock out test- new idea, creativity, entrepreneurial quality, social impact of idea and ethical fiber. Ashoka provides a living stipend for an average of three years and applications are filled online.
For further details, please visit http://india.ashoka.org/fellowship
Saint Dr Gurmeet Ram Rahim Singh Ji Insan has always asserted that it is the youth who can bring about a positive change in the society.
If the youth is motivated, most of the problems can be solved easily. They are energetic and vigilant that can be a real asset for any nation.
Also Read: 6 Indian Colleges that Offer Sports Scholarships
He always inspires them to shun all the negatives and work dedicatedly in the direction of nation building.
Also, remembering the words of Mahatma Gandhi
"Be the change you want to see in the world",
it can be observed that change is gradual and young blood can fill in the vibrant colors in the portrait of success and prosperity of India. So, it a call to all the young people who want to be a part of nation building exercise, join any of the above fellowship programmes and work relentlessly in framing the future of India.
Jai Hind!!!!
Please share your comment below! & Share this Article with Your Friends
Download 'Saying Truth' App on Your Mobile