The world around us is rapidly urbanizing. As more people move to cities in search of livelihood and a better lifestyle, the construction industry is booming to keep pace with making the structures that can accommodate this influx of people.
Everywhere around us, we see cranes and construction sites where new structures are constantly being built. As cities expand, there is an even greater need for roads that will connect these places with each other. With this infrastructure boom, there has been an ever-increasing need for that one substance which ties it all – concrete.
Concrete is used in the construction of roads and buildings and keeps structures strong and resilient for years. Literally everywhere you look, concrete is one ingredient that is always in constant high demand. 
The biggest issue with concrete is that it needs to be made very resilient in order to withstand heavy wear and tear. Millions of cars drive in roads every week in all kinds of weather. As a result, there's a chance that they will start developing cracks which need constant fixing or repairing. Along with the traffic disruptions that this causes, repairing also costs a lot of money.
Engineers create concrete from recycled rubber tires making it stronger and eco-friendly
Engineers at the University of British Columbia in Canada have come up with a novel form of concrete which is not only resilient but also cost-effective and environment friendly. Using polymer fiber from discarded rubber tires, these engineers have developed a unique form of concrete that is highly resistant to cracks.
Cement, sand, and water were combined with different materials until these engineers stumbled upon the ideal mixture which consists of all these ingredients combined with 0.35% of fiber derived from discarded tires.
Until now, recycled tires were indeed used in the concrete used to construct roads. However, this concrete would merely contain pieces of rubber that had been chopped off from scrap tires and mixed together with cement and sand. What these engineers have done is to extract polymer fiber from these discarded tires which makes them stronger and protects them from developing cracks. In fact, this new concrete has been found to be 90% stronger and resistant-to-cracks than the one used traditionally.
It is estimated that, currently, 3 billion rubber tires are produced around the world on an annual basis.
Moreover, the use of discarded tires presents a great way of recycling and reducing rubber waste. It is estimated that, currently, 3 billion rubber tires are produced around the world on an annual basis. Once they are discarded, these tires are sent to dumping grounds and landfills where they will lie for hundreds of years and contribute to land pollution. Moreover, landfills containing discarded tires also present a massive fire hazard and a lot of expense has to be put into keeping them secure.
However, these 3 billion tires also have the potential to provide 3 billion kilograms of polymer fiber. This fiber can be used in the creation of the newly-developed form of concrete which will also help reduce pollution greatly. Moreover, the carbon footprint of the heavily-polluting concrete industry will also be reduced owing to the use of this recycled polymer fiber.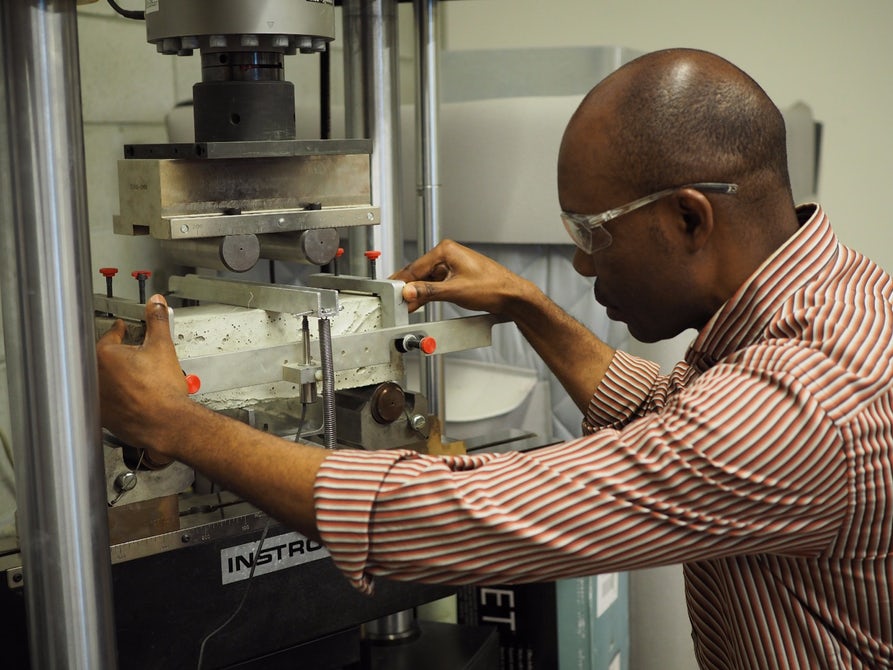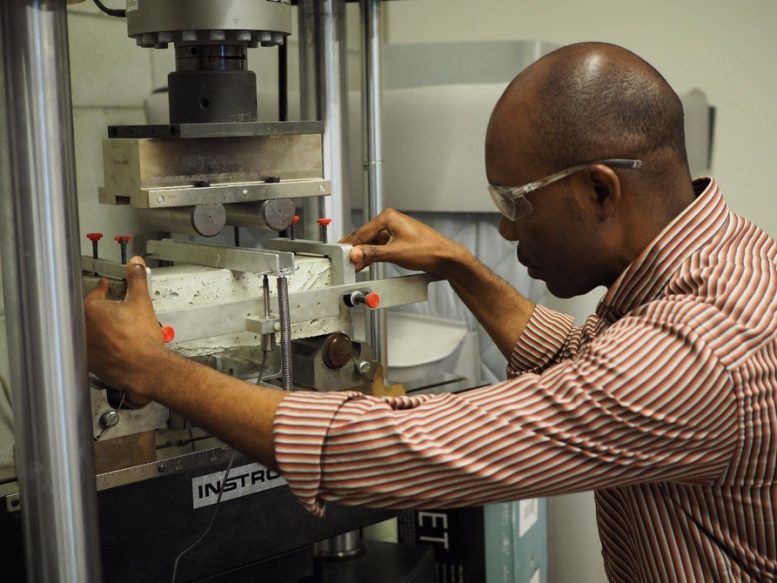 The engineers have now begun testing this new form of concrete on the campus of the University of British Columbia. Using embedded sensors, they will determine and test how this new concrete reacts to daily wear and tear and will measure its performance and resistance to cracks during these experiments.
If successfully implemented, this new type of concrete made from recycled tires promises a great environmentally-friendly future for the construction industry across the world.