In a situation of crises, destiny sends saviors in the most unlikely forms. A family of 9 experienced this in a beach town of Florida recently where about 80 pedestrians came together to save them from drowning. These complete strangers came to the rescue of people that were totally unknown to them merely out of a selfless desire to save someone's life.
It all started when 2 young children of Roberta Ursrey were getting swept away by the tide when they were playing on the beach. The mother saw this and yelled out to their father to go and save them. While the father prepared to go into the water, a nearby couple tried jumping into the ocean to save the young boys and themselves got caught up in the tide. As other members of the family tried to help, they all ended up getting caught themselves. Eventually, about 9 people were now stranded in the tide while trying to save the 2 boys.
Unfortunately, the beach had no lifeguard present. When the police were informed, they called for rescue boats after realizing that going into the water themselves would be an extremely dangerous move. All of this while, the 9 people were gradually drowning were struggling to stay afloat and keep their breath. Almost 20 minutes had elapsed and there was no sign of rescue boats or help to come in any form
The Tourists on beach were not less than the Angels in disguise
It was at that point that a bunch of tourists on the beach started yelling out asking everyone to form a human chain. Hearing this call, everyone on the beach got together holding hands and started walking towards the water. Surprisingly, some of these "rescuers" were people who couldn't swim themselves but they did not let that deter them in any way.
The Life Saving Human Chain: Eventually, about 80 people were holding hands together and had formed a marvelous human chain. One of the beach-goers and her husband then jumped into the water and slowly started pushing the drowning people closer to the human chain. As soon as one of the rescued people were brought near the chain, the 80 beach goers would grab them and bring them safely to the shore.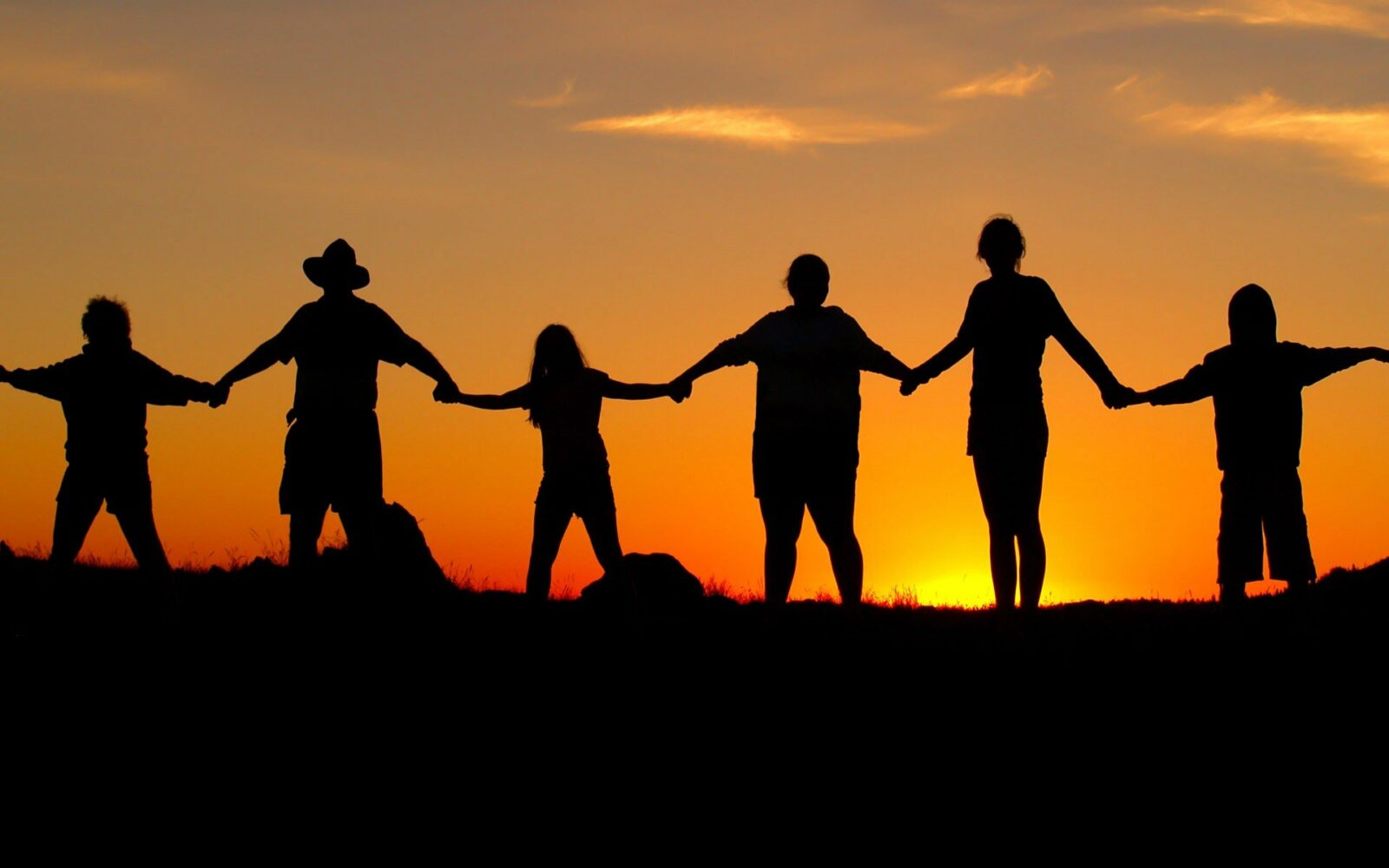 One of the 9 people that were drowning was a senior citizen lady who began having a cardiac arrest while fighting to stay afloat. Even as she yelled at the people in the human chain to "save themselves", they stayed determined and managed to pull the old lady out of the water.
The rescued people were taken to a hospital immediately and their condition is now said to be stable. Indeed, had these beach goers not formed a human chain and rescued them, these 9 people would have drowned for sure.
Whats amazing is that all of these 80 people neither knew each other nor did they know the drowning family. They came from different parts of the country and were people from varied religious and racial backgrounds. In that split second, though, they became one entity forgetting all their differences just for one purpose: to save the lives of other human beings.
The Saying Truth Take: Selfless service towards other human beings is the greatest form of sacrifice. Indeed, these 80 beach goers have set a massive example for all of us by showing how, collectively, we can overcome any obstacle to help another human being. None of those people thought about their own well-being when they made the decision to risk their own lives and save the drowning family.
This shows what it really means to be human. We salute all such Good Samaritans who come forward during times of crises to selflessly help other human beings. Through this story, we hope that everyone reading this gets inspired and makes a vow to rise up to the occasion and selflessly help those in need around them.
Share This Article With Friends
Click to Download Saying Truth App